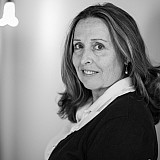 Kyle Busch will start from the pole for Sunday's race at Chicagoland Speedway.
JOLIET, Ill. – NASCAR has canceled Sprint Cup qualifying due to inclement weather.
The field will be set according the rulebook. Kyle Busch starts on the pole after posting the fastest lap in first practice - 191.442 mph.
Busch qualified for the Chase via his March win at Martinsville (Va.) Speedway. He'll start the Chase 10th in points. This is Busch's second consecutive Chase appearance and eighth overall. He won the championship in his Chase debut in 2004, then finished 10th in 2005, seventh in 2007, fourth in 2009, 11th in 2010 and 2011, and 10th in 2013.
"Practice for us went pretty well," Busch said. "It started out slow, but guys did a real nice job on the M&M's Camry today to get us to where we needed to be.  Everybody back at the shop is building some great stuff and TRD (Toyota Racing Development) making some improvements for the Chase here this weekend and whatnot. 
"Having a good time there in practice means a lot, but there's obviously a lot of things that need to happen in the race this weekend for us and getting off to a good start and being able to carry that into the next 10 weeks."
Ryan Newman, Carl Edwards, Ricky Stenhouse Jr. and Matt Kenseth round out the top five.