Get alerts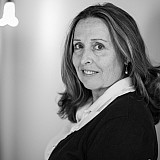 Jeff Gordon drops through the field after cutting a left front tire.
HAMPTON, Ga. – Jeff Gordon slapped the Turn 3 wall on Lap 77 while running second in the Oral-B 500 at Atlanta Motor Speedway on Sunday.
Gordon, who was running second at the time, had a left front tire go down prior to hitting the wall.
"It's knocked out my wheels to the left," Gordon said to the crew. "The front end is really bad. I got a lot of wheel into it and it's not turning."
After multiple stops on pit road for repairs and to check the No. 24 Chevy's suspension, he returned to the race in 39th-place.
The Sprint Cup Series points leader entered the race with a 27-point  advantage over teammate Dale Earnhardt Jr.