Get alerts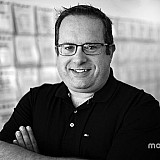 Speedway Children's Charities, the nonprofit arm of Speedway Motorsports Inc.'s eight NASCAR tracks, raised a record $3.1 million this season which will be distributed to nearly 450 children's programs across the United States.
Funds distributed by Speedway Children's Charities chapters at Atlanta Motor Speedway, Bristol Motor Speedway, Charlotte Motor Speedway, Kentucky Speedway, Las Vegas Motor Speedway, New Hampshire Motor Speedway, Sonoma Raceway and Texas Motor Speedway totaled $3,101,206.63 in 2016 – an increase of more than $200,000 over last year's record high.
The charity chapters raise grant money through fundraisers, including clay shoots, track events, holiday light displays, auctions for unique race experiences like driver ride-a-longs and other activities.
Each charity chapter provides grants to programs which specifically help children in their respective regions of the country. Chapter support comes from providing winter coats and backpack meals to low-income families as well as facilitating clubs that provide healthy after-school activities and aiding hospital cancer research.
"Our impact is felt throughout the nation and none of it would be possible without the invaluable support of race fans and the tireless work from our volunteers who have helped make Speedway Children's Charities into what it is today," said Maj. Gen. Chuck Swannack, executive director of Speedway Children's Charities.
"On behalf of everyone at Speedway Children's Charities, I give sincere thanks to our many sponsors, donors and volunteers. Through everyone's gracious assistance, Speedway Children's Charities will help make the holiday season and beyond brighter for children in need."
The 448 programs funded this season will reach as estimated 800,000 children. Since its inception in 1982, the charities have allocated almost $49 million.
Speedway Children's Charities' mission is to care for children in educational, financial, social and medical need in order to help them lead productive lives.
To learn more about Speedway Children's Charities, visit www.speedwaycharities.org.
Speedway Children's Charities camp attendees with Jeff Gordon's Chevrolet