Get alerts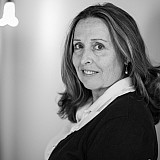 NASCAR fans will soon be able to enjoy the souvenir trailer experience once again.
Dale Earnhardt Jr. fueled the rumor mill following the Geico 500 on Sunday night when he spilled a nugget on Periscope.
"I heard a rumor that the big souvenir tent was going away, and the trailers were coming back," Earnhardt said prior to taking off on a turkey hunting trip. "I don't know if anyone heard about that. That will be pretty cool."
Two years ago, NASCAR announced a 10-year agreement with Fanatics to take over merchandising for the sport, in an effort to streamline the trackside souvenir experience. While the model featuring a 65,000-square-foot "Trackside Superstore" tent appeared great on paper, the experience left the fans feeling flat. They missed the interaction with the retailers and regular visits by their favorite drivers.
As Earnhardt hinted, if the rumors are correct, some of your favorite drivers — Junior included — could have merchandise trailers back at the track again. With some of the souvenir outlets still based around North Carolina, Charlotte Motor Speedway might be the ideal venue to re-launch trackside trucks.