Get alerts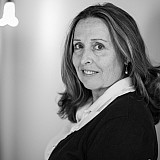 Changes to the 2015 Sprint Cup schedule favorably received by drivers, fans.
Jeff Gordon is the only driver still competing in the Sprit Cup Series who won the Southern 500 before the traditional date move from Labor Day.
When NASCAR finally revealed the 2015 schedule on Tuesday, the four-time champion and current points leader, who boasts seven of his career 91 victories at the Track Too Tough to Tame, was just happy to see  the 1.366-mile oval still on the calendar.
"The fact that we still get to go to Darlington, that's what matters the most to me," Gordon said. "As well as what the fans are going to enjoy, what works for them to come out and enjoy such an awesome race track with so much history."
The Fenway Park of NASCAR
Darlington debuted on Labor Day weekend in 1950. NASCAR's top tour has raced at the South Carolina track 111 times.  Champions such as Dale Earnhardt, David Pearson and Cale Yarborough led to the venues allure.
But it's been more than a decade since Terry Labonte won the last Southern 500 on the first weekend in September. And while the Mother's Day date was popular and this year's April race enjoyed tremendous weather, the Southern 500 was always associated with Labor Day.
Track president Chip Wile told Motorsport.com that track elected to put tickets on sale following NASCAR's announcement on Tuesday. The date change has been well-received.
"We've sold tickets and that's a positive for us," Wile said. "We're the winner. It's tradition. It's embracing our past while looking towards our future."
Kyle Busch, who won the Darlington Cup race in May 2008 and twice on the Nationwide Series tour, acknowledged the conditions will be different.
"It's going to be hot," Busch said. "They still called it the Southern 500. What weekend it's on doesn't matter much to me. I'm a history buff. I love the sport and what it is and the driver's that have made it what it is. But to me, moving around races and everything else, that has been a custom to the schedule for years past."
They still called it the Southern 500. What weekend it's on doesn't matter much to me.

Kyle Busch
For Gordon, the Darlington Cup race is "always the Southern 500" regardless of where the event falls on the calendar.
"It doesn't matter-- if I went to Darlington four times a year I'd say it's the Southern 500," Gordon said. "That's just the way I look at Darlington. But it's been so long for me, I can't keep track of the dates, when we raced there.
"I guess for me, the tradition was broken and ever since it was broken on that Labor Day weekend then I just kind of went with it and was just excited that we still got to go Darlington.
"Maybe I'm not old school enough with it to say it was always Labor Day and I have it embedded in my head as it's Labor Day. Maybe it's just that I don't have a very good memory and I just go one week at a time."
If I went to Darlington four times a year I'd say it's the Southern 500.

Jeff Gordon
Looking ahead
Gordon thought the balance of the 2015 schedule "looks interesting". He advocates an extra week off during the summer and also believes moving the spring Bristol date will be beneficial.
"Bristol is an important race," Gordon said. "It's a huge fan base and you don't want weather to deter fans that want to go to Bristol. Atlanta, being the second race of the year, it's certainly a nice track. I like going to Atlanta any time of the year as long as it doesn't snow like it did that one year. I think that's a good choice for second.
"I like the western swing. I like how they have a bigger track, short track, bigger track so that if the teams -- and I haven't talked to the team about how they will coordinate that – it is possible to make a western hub and bring some equipment from the shop where you don't have to go back and forth, which could be a big help, and do a short track car and an intermediate car."