Get alerts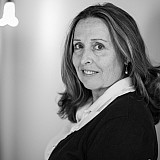 Dissolution of MWR provides a fresh opportunity for Clint Bowyer.
For Hire: Sprint Cup driver, 36, with eight wins, two poles, 57 top fives and 161 top 10 finishes in 348 starts along with five Chase appearances and an Xfinity Series championship. 
Certainly, Clint Bowyer is more than just his statistics. Bowyer is one of the most affable personalities in NASCAR. And he has the support of 5-hour Energy — a valuable commodity to any team owner, particularly in an era where sponsorship is so difficult to come by.
So when Michael Waltrip Racing announced on Wednesday morning it was disbanding at the end of the year — just weeks after team principal Rob Kauffman confirmed he was leaving to form a partnership with Chip Ganassi Racing — Bowyer was just one of the 200-plus workers headed for the unemployment line at the end of the year. 
A new opportunity for Bowyer?
Or maybe not. Perhaps the dissolution of MWR was the ticket Bowyer needed to move on. Despite entering the first year of a three-year renewal to drive the No. 15 Toyota, a dissolution of MWR would certainly enable Bowyer to pursue others options. In fact, he and Kaufmann have already agreed to go separate ways.
If the rumor mill is right, Bowyer is headed to HScott Motorsports. Richard Petty Motorsports made Bowyer an offer several years ago and is interested in him again. But this is why HMS makes sense: Despite Harry Scott Jr. playing coy at Watkins Glen — following a salmon fishing trip with Bowyer in British Columbia — multiple sources say HScott Motorports could offer the Emporia, Kansas, racer a ride until a premiere seat opens up.
Bowyer has been mentioned as the heir apparent for the No. 14 Chevy once Tony Stewart retires. 
Initially, the assumption was that Bowyer would join Kauffman in his move to Chip Ganassi Racing. However, the current plan for CGR in 2016 is to run just two teams. Bowyer's statement on Wednesday offered no indication of his future plans — other than it would not include Kauffman or MWR.
"After extensive discussions with Rob and MWR, we came to the point that we mutually agreed our paths in the future just didn't align, but I think we all agreed on the next steps in a very professional manner," Bowyer said via release. 
"I am looking forward to what future opportunities may come but for now we have a championship to pursue in 2015 and we owe it to every one of our sponsors, partners, employees and fans to deliver on and off the track."
Spingate still lingers
After the spingate debacle at Richmond in 2013, a fresh start could be just what Bowyer needs to rejuvenate his career. Bowyer, who is one of the most popular drivers among his peers and the media, fell out favor with many fans after he was implicated in the cheating scandal at the fall Richmond race, which ultimately cost MWR its NAPA sponsorship — and the third team with Martin Truex Jr.
A year with HScott would provide Bowyer the opportunity to get up to speed with Hendrick-powered equipment before transitioning to Stewart-Haas Racing. Prior to signing his final contract with Richard Childress Racing, Bowyer was on a very short list to drive the No. 5 Chevy at Hendrick in 2008. 
Currently, HScott receives its cars and engines from Hendrick. But HScott also enjoys a solid relationship with SHR. Crew chief Steve Addington, formerly oversaw the No. 14 team and is good friend with SHR competition director Greg Zipadelli. 
HSM currently fields two teams — the Nos. 46 and 51 with Michael Annett and Justin Allgaier, respectively. When motorsport.com asked Scott two weeks ago whether he was contemplating expansion, he replied, "My goal is to concentrate on doing the best we can with the two (teams) we have and getting them more competitive and improving the program."
Clearly, with Bowyer's winning record, he would be an instant improvement to the club. Allgaier is in a contract year and said at Indianapolis he was hoping to have his contract signed "yesterday."
Two weeks later, Scott acknowledged he was close to a deal with the driver.
"Brandt has expressed an interest in what we're doing and Justin wants to come back, I think," Scott said. "So I think we'll be able to put it back together."
Scott, who is currently based in the former Phoenix Racing shop in Spartanburg, S.C., also said he planned "to stay where we are — unless something changes." Certainly, bringing in a driver of Bowyer's caliber would constitute a change. Sources told motorsport.com the team was looking at buildings in Cabarrus (N.C.) county which would offer the opportunity to be closer to Hendrick and SHR would keep HSM in the loop.
Bowyer is scheduled to meet with the media on Friday morning. Perhaps by then we'll know the rest of the story — or at least part of it.