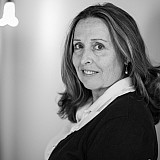 Brad Keselowski and Greg Biffle quickly acclimated to the new tires Goodyear brought to Richmond, but that wasn't the case for everybody.
 RICHMOND – Despite a two-day tire test in July, Sprint Cup teams were still puzzled with set-ups during practice and qualifying at Richmond on Friday.
Goodyear introduced two new tire codes for this weekend's Federated Auto Parts 400. It's the first time either code has been raced.
There was plenty of confusion through practice.

Jimmie Johnson
"The time of day when we practice and how abrasive the track is really makes it tough to know what your car is doing and if your changes are improving your balance," said Jimmie Johnson, who qualified third.
"So there was plenty of confusion through practice. When we switched into qualifying trim our last two runs on scuffs were pretty fast but amongst all the confusion on our stickers we were slower. And you never go faster on scuffs; especially here.
"It was kind of a bizarre set of circumstances for us. But we stayed the course and tried to find a little bit of truth through our notes and just conversation in the transporter and came out and had two great qualifying sessions. So, I'm very pleased with the effort. But again when the sun was out today and if you weren't going out on stickers each time, it was really difficult to know if you were advancing your car. Evidently we did throughout the course of the day, but it didn't make the practice sessions easy for us."
Practice makes perfect, kind of...
Greg Biffle, who had the luxury of that participating in the test, didn't struggle like some of his fellow competitors. He was 11th fastest during first practice, 10th in Happy Hour but qualified 17th.  Biffle's early concern was trying to ascertain the tire's reaction from day into night when the track temperature drops.
It seems to be consistent and have pretty good grip taking off.

Greg Biffle
"We haven't seen a whole lot of difference in the tire drive," Biffle said. "It seems to be consistent and have pretty good grip taking off. When it was hot and slick in the middle of the day it wasn't very good but as it cools off and we are racing here at night so I think it will be a good tire. We haven't seen a whole lot of changes in our setup and what not with this tire. It seems to be a little more free but other than that it seems to be pretty good."
Johnson felt that "passing is really tough". He expects it to be even more difficult on Saturday. Although the groove widened throughout the course of the race, Johnson feels that what lines the drivers choose on restarts will dictate their progress.
"I hope that's a good sign for the race and that we'll have side-by-side racing and an outside lane working in," Johnson added. "But track position, being in the right lane and then that pit stall pick; those are really important here because it's just tough to complete a pass."
His Hendrick Motorsports teammate Jeff Gordon, who will share the front row with Brad Keselowski when the Cup cars take the green, also found the combination of the track condition and tires curious during both practice and qualifying.
I'll be honest, I've been confused most of the day.

Jeff Gordon
"It's a new tire based on what we had the last time we were here," Gordon said. "So we were trying to learn that. And the hot conditions were making you slip and slide around. I'll be honest, I've been confused most of the day. Even in qualifying I was sliding up the race track and running a groove I really didn't want to be running.
"Yet we were fastest in the first round and second fastest in the second round and I'm sitting here baffled by it. That just tells me we've got a really good race car that's got good speed in it. We've just got to get that balance right and keep working hard and we'll be able to put in a good effort tomorrow night."
Rethinking Happy Hour
With Friday morning practice starting at 9 a.m. and running to noon, followed by afternoon Happy Hour and early evening qualifying, the teams went through a variety of exercises – none which could simulate race conditions on Saturday night.
Johnson and Gordon both advocated moving Happy Hour to accumulate better notes for the race. 
"It would make more sense to have a Cup practice session after the Nationwide race and let us practice at night to get ready for a night race," Johnson said. "It's something you have to get used to in the Cup garage. It's what we deal with all the time; but it is highly confusing to practice in the heat of the day and then go race at night."