Get alerts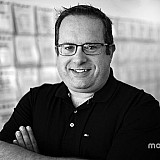 Friday night's NASCAR Hall of Fame induction ceremony has been postponed due to inclement weather in the Charlotte area.
The Charlotte, N.C. - area, where the NASCAR Hall of Fame is located, is currently under a winter storm warning and receiving heavy freezing rain and sleet.
The ceremony, which has never been postponed before, has been tentatively rescheduled for 2:30 p.m. ET on Saturday. The Hall of Fame is closing at 2 p.m. today due to weather conditions while ceremonies such as Hall of Famer autograph sessions and the Red Carpet event will be canceled altogether.
The Class of 2016 inductees includes Jerry Cook, Terry Labonte, Bobby Isaac, Bruton Smith and Curtis Turner.
The ceremony is still scheduled to be carried live on NBC Sports Network.