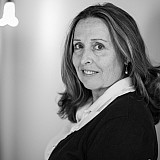 Tony Stewart exhibited speed during his day job at Dover, but is also psyched about his Sprint Car return.
Tony Stewart was "crazy fast" during first practice at Dover International Speedway on Friday.
Stewart, the defending winner of this race, posted the second fastest lap – 165.609 mph. Kyle Busch led the session with a top speed of 166.297mph. His lap of 21.648-seconds was 0.595-seconds faster than the 22.243-sec. record lap set by Dale Earnhardt Jr. last September. Twenty-eight drivers ran significantly faster than the existing track record.
Race winner Tony Stewart, Stewart-Haas Racing Chevrolet celebrates
While Smoke was sidelined during the fall Dover following a Sprint Car accident on August 5, it was clear that his team picked up where they left off at the Monster Mile last June.
In 29 starts, the three-time Cup champion has three wins, 11 top-fives and 16 top 10 finishes. He has an average finish of 13.2 at Dover, has led 1075 laps and completed 96-percent of all circuits race.
"On a cool day like today, we are all going to be flying around here," Stewart said. "It was really good in qualifying trim. I'm not sure it's were we want to be in race trim yet. If we can get a decent starting spot that will make the day a lot easier at least get started."
Still, Stewart's greatest satisfaction this week came from his ability to jump back into a Sprint Car on Monday. From an undisclosed location, @TonyStewart tweeted the following:
"It was just like when I got in the Cup car," Stewart said. "It felt like I hadn't been out of it. It was fun. Obviously, it's been nine-and-a-half months since I got the chance to run one. It felt good. We actually did a full-blown test. It wasn't just out making laps. We actually got a chance to run through a lot of shock stuff and set up stuff.
"We're ready to go again."
Stewart will race a Sprint Car again, but he was understandably circumspect with his intended schedule. After the co-owner of Stewart-Haas Racing missed the final 24 races of 2013 and didn't return to competition until Speedweeks at Daytona in February, he took a rash of criticism from pundits that can't grasp his passion for racing outside of NASCAR.
The pain is a constant reminder that he hasn't recovered completely. But just as rehab is part of the process, so is testing his limits.
"I'm going to live my life," Stewart said. "It's nobody else's decision, but mine. I think there are a lot worse things I could be doing with my life than what I choose to do."
While it's clear we won't be on the short list of invitees, we wish Smoke Johnson all the luck on his return.
"I will be able to tell you how it went," Stewart said. "Let's put it that way. You won't know when it's coming. When I do go nobody is going to know about it. I'm going to just slide in and do it. I want to enjoy it. I don't want it to be a cluster.
"Judging off the fact of how many people showed up just to talk to me about going and testing for a couple of hours I can imagine what the group is going to be like after I run my first race."