Get alerts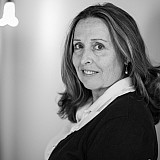 Tony Stewart made a trip to Texas Motor Speedway last month and it had nothing to do with Sunday's AAA Texas 500 Sprint Cup Series race.
The three-time NASCAR champion travelled to the Lone Star State for his annual Smoke Show - a fantasy camp that has raised more than $1.5 million for Speedway Children's Charities-Texas Chapter over the last eight years.
Although Stewart will likely make his last NASCAR start on Sunday, it certainly won't be the last laps he takes around the 1.5-mile Fort Worth track. 
"We definitely want to keep this going," Stewart said of The Smoke Show at Texas Motor Speedway. "It's been great for Speedway Children's Charities. This was Kenton (Nelson, Assistant General Manager/Vice President of Events) and Ziz (Mike Zizzo, Vice President of Media Relations) and Eddie (Gossage (President), I mean this was their brainchild. 
"The first year we did this it was a media event. We were leaving and Eddie and I were talking how this went better than we even thought and what if we did this for fans. It's been a great event and raised a lot of money for the Texas Chapter. It's something I'm really proud to be a part of and just because I'm not going to be a full time Cup driver anymore doesn't mean I don't want to do this."
Back to his dirt roots
Throughout Stewart's NASCAR retirement tour, he's made it clear that racing will still be a huge part of his next chapter. While he might run an occasional stock car race if needed, fans are more likely to see Stewart competing on dirt. He's already signed up to run at the Texas Motor Speedway's Dirt Track in April. 
"That's one of the two that I got confirmed on my schedule so far," Stewart said. "I'm excited about it. It's what I wanted to do anyway. I wanted to get back to dirt racing and you know they have a beautiful track and I can't wait to get over there."
Still, since TMS opened in 1997, Stewart has been intertwined in the track's history. He won the inaugural pole in the Verizon IndyCar Series' True Value 500k, en route to the series title. Stewart won his first of two Cup races in 2006 — in this race. When he won his first of two poles in 2010, he became the first — and still only driver to win poles in both IndyCar and NASCAR.
A bobblehead ... And a 50th career win?
Stewart has 36 career starts at Texas including 27 in Cup, six in Xfinity and three in IndyCar. The track is commemorating his accomplishments by distributing Tony Stewart bobbleheads to the first 30,000 fans on Sunday. 
"I don't think I ever aspired and thought my career isn't going to be complete until I got a bobblehead," Stewart said. "But now, I got one and my life is complete now and I can end at any time and be fine with it. The scary part is it kind of does look like me, it's scary. I'm pretty certain everyone's going to take them home and put it in the corner of their house on the floor to keep the insects and mice away.  It's going to scare everybody, or to ward off intruders. I'm not sure yet." 
While a bobblehead is a sporty keepsake, Stewart fans would be equally satisfied with seeing their favorite driver pick up his 50th career Cup win. 
"Texas and Phoenix are two tracks that are left on the schedule that really mean a lot to me and that I have a history with," Stewart said. "If I had the luxury to pick, I would pick one of those two to win, but I will take it any place that I can get."