Get alerts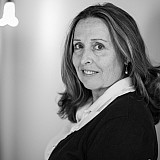 Kyle Larson, looking for his first Cup win, topped the speed chart on Friday.
With less than 10 minutes remaining in first practice, Kyle Larson posted the quickest lap of the session at Bristol Motor Speedway – 131.083 mph.
Larson was one of six drivers that ran laps faster than the track record of 129.991mph set by Denny Hamlin in March.
"We have a fast Target Chevy here in practice," Larson said. "So I think this could be a place we could get a win. It's going to be a tough one to pass, on Saturday night, because the top is so fast but we just have to keep track position all day long but I think we have a good car for Saturday night."
Hamlin, who is looking for his third consecutive pole, was second on the speed chart with a lap of 130.557 mph (14.697 seconds).
"For us, we have worked really hard on our short track program this year, and believe we have gotten our FedEx cars better on the smaller tracks," Hamlin said. "The short tracks definitely suit my driving style, and we have had some success at Bristol over the years.
"Obviously, we have been strong in qualifying the past two races, but really haven't challenged for the win since 2012. Hopefully we can go there this weekend, start up front and compete for another Bristol trophy, one of the coolest in the sport."
Kevin Harvick , the third fastest driver, was the first below the track record at Bristol. His top speed was 130.504-mph (14.703-seconds) around the half-mile track. Brian Vickers, Dale Earnhardt Jr. and Aric Almirola all ran times below the track record.
For Larson, however, there's a sense of desperation after tire problems at Michigan last week knocked him out of the race with a 43rd-place finish. Larson dropped from 10th to 14th in the point standings after his wreck.
Although the rookie is feeling the pressure to make the Chase with just three races remaining until the playoffs, he finished 10th in his Bristol debut in March.
"We really have to kind of get a win," Larson said. "I think that's about our only shot of getting into the Chase unless we get top fives in the next three (races).
"Bristol is a fun track. You never know what can happen. Things go pretty crazy especially at the night race at Bristol. So just have to stay out of trouble and try to get a win."