Get alerts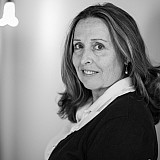 Although competitors are happy that Stewart is back, some question NASCAR's decision to restore his eligibility for the three-time champion.
HAMPTON, Ga. – The NASCAR community welcomed Tony Stewart back on Friday.
After a three-week absence from Sprint Cup competition following his involvement in a tragic accident resulting in the death of 20-year-old Kevin Ward, Stewart returned to his racing family.
Kevin Harvick, who won the pole for Sunday's Sprint Cup race at Atlanta Motor Speedway with support and an assist from his friend, teammate and team owner, was relieved to have Stewart at the track.
"It is good to have Tony back," Harvick said. "To be able to communicate and talk to him about racing and just see him start that first step of getting back to normal, as his friend, is exciting to me."
Harvick believed that Stewart's ability to return to the seat of a race car will be cathartic and help his healing process.
"I think once you get in the car your mind kind of turns off and you can focus on what you're doing and how you're making laps and that's really all you think about," Harvick said. "The hardest part is getting out of the car and having to deal with everything else and your mind wanders. But inside that race car, there is just something about being in there and being in that zone and not having to listen to anybody else.
"The only people that are talking to you are talking about racing and how your car is handling and you get inside this zone that you stay focused on and you don't have to think about anything else. It is therapeutic. It's relaxing and it's what you know. It's what he knows and to be inside that car cures a lot of problems for a short time."
There is just something about being in there and being in that zone and not having to listen to anybody else.

Kevin Harvick
"EIRI" (Except in rare instances)
While there appeared to be unanimous support for Stewart among his fellow racers, not all of his competitors were thrilled that NASCAR made an exception for the three-time champion to retain his eligibility in the Chase. Under the new format, drivers must attempt to qualify for all 26 races leading up to the playoffs with the wins and points determining the final grid of 16.
Stewart, who is currently 26 in the point standings and without a victory, would have to win one of the two final events to qualify for the Chase.
I don't really have a comment on NASCAR's decision.

Greg Biffle
Greg Biffle is currently 11th in the point standings. However, on the Chase "outlook", the driver of the No. 16 Ford sits 16th, the last spot on the grid. Biffle was diplomatic when asked about NASCAR waiving the rules for Stewart.
"It's good to have Tony back in the car," Biffle said. "It was a very tragic situation and I think it affected a lot of people.  It was a tough situation and I'm certainly glad he's back at the race track.  I'm sure it shifts his focus and makes him feel like he has something important, and I don't really have a comment on NASCAR's decision."
There should be more information available than what there is.

Brad Keselowski
Brad Keselowski, who will start on the front row alongside Harvick, did not mince words regarding the sanctioning body's call to include Stewart among the Chase aspirants. While he believed that the fans were grateful that Stewart had the opportunity to compete, the former Cup champion simply requested transparency in NASCAR's decision-making process.
"The only real feeling I have is that there should be more information available than what there is," Keselowski said. "I think everyone is kind of getting the shaft on that one and that's not necessarily Tony's fault or anyone's fault, it's just I feel like everyone is trying to have an opinion without having any information and that's a scary place to be."
Brian Vickers understands the frustration of being sidelined by forces outside of one's control. Vickers has suffered from blood clots and was forced to sit out twice – as recently as last year.
"I think it was certainly a rare and tragic situation and I'm glad NASCAR saw the circumstances," said Vickers, who qualified 19th. "Listen, as someone who has been out of the car several times for medical incidents, I'm happy to know if I was out of the car for some reason that I'd get a chance to get back in the Chase. 
"Last year, a similar thing happened -- we won a race and then I was out for medical reasons.  Knowing that I'd still be able to be in the Chase is great."
Looking ahead
Vickers believes as NASCAR reviews the procedures moving forward, he too would like to receive the benefit of the doubt from the sanctioning body.
"There's a lot of circumstances that I don't know exactly how they'd handle them," Vickers added. "Obviously they've set a precedent here with Tony.  One day I'd like to have kids.  Does that mean I get to be at the hospital with my wife if she's having our first child even if it means missing a race but I can still make the Chase? 
"I think if that's the precedent that they're going to set.  As someone who has missed races, for me it's a good one.  Hopefully, I never have to miss another one and it's a non-issue, but I can appreciate and understand where they're coming from."