Get alerts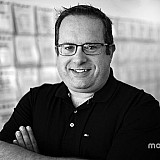 Stewart-Haas Racing officials announced Tuesday that Tony Stewart injured his back on Sunday and remains hospitalized after being involved in an accident in an all-terrain vehicle on the West Coast.
UPDATE: Team confirms that Stewart will miss start of new season with burst fracture of L1 vertebra (CLICK HERE TO READ MORE)
Where it happened
Saturday night, Stewart was present at the Barrett-Jackson auction in Scottsdale, Ariz., and was interviewed on Velocity TV.
According to sources familiar with the incident, a group who attended the auction, including Stewart, Jeff Gordon, Rusty Wallace, Don Prudhomme, Ray Evernham and Greg Biffle, traveled to the home of car collector Ron Pratte on Sunday, which is located near Winterhaven, Calif., on the Arizona/California border, east of San Diego.
Many in the group spent time driving sand buggies on a tract of land owned by Pratte in the Glamis Sand Dunes. At some point, Stewart's buggy flipped, sources said. He was airlifted to a local hospital.
"Serious" back injury
Sources familiar with the incident said Stewart's back injury was "serious" and could require extensive recovery time.
In SHR's initial statement, it said Stewart, 44, was awake and alert and could move his extremities but no further update on his condition would be available until at least Thursday.
A spokesperson for Biffle confirmed the driver was in attendance Sunday but not in the area when Stewart was injured. Biffle had no further comment.
Requests for comment from the others in attendance were not immediately returned.
This month's Sprint Unlimited non-points race and Daytona 500 were to serve as the kickoff of Stewart's final season as a fulltime driver in the Cup Series. He has won 48 races and three series championships in his NASCAR career. He is also a former IndyCar Series champion.