Get alerts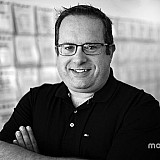 The performance from Joe Gibbs Racing and specifically Kyle Busch over the last two months has been nothing short of astounding.
It seems so long ago now for Joe Gibbs.
Visiting Halifax Health Medical Center in Daytona Beach, Fla., in the hours after his driver, Kyle Busch, was involved in a bad accident in the NASCAR Xfinity Series season opener in February, it was difficult for Gibbs to envision what the future held for Busch or his Joe Gibbs Racing organization this season.
Six months later, the tide has certainly turned.
I don't think anybody could have seen this coming

Joe Gibbs
Sunday afternoon, it was a jubilant Gibbs who wandered pit road with his grandson after the Sprint Cup Series race at Watkins Glen (N.Y.) International, basking in Busch's second-place finish which - for the time-being at least - makes him eligible to compete in this season's championship Chase.
Busch has already won five times since his return in May to his No. 18 Toyota but to use those wins in the Chase, he needs to be in the Top 30 of points.
"None of us really believed it"
"I don't think anybody could have seen this coming," Gibbs told Motorsport.com. "The doctors' best guess was 12 weeks before Kyle could come back and who would have thought he could come back in 11 and he was able to not only run a road course (Sonoma), but win.
"None of us really believed it. I thought we would have a real, real tough time to get back in the Top 30. It's just incredible to be all the way back where we are with Kyle."
In the accident, Busch suffered a broken right leg and broken left foot which required multiple surgeries and extensive rehabilitation.
Busch's shocking run towards the Chase
Busch made his return in the May 16 NASCAR Sprint All-Star Race at Charlotte Motor Speedway, where he finished sixth. He made his "official" return in a points-paying race the next weekend in the Coca-Cola 600, where he finished 11th.
His first victory came June 28 at Sonoma, Calif., and he's won three of the last six races, finished second at the Glen and had a chance to win at Pocono but ran out of fuel on the final lap.
The next mission?
"We've got to stay up where we are in the Top 30, get a solid starting spot in the Chase and I think Kyle would have a really great chance to win a championship," Gibbs said.
"With Kyle's personality, what's got him here is he just runs as hard as he can run. Adam (Stevens, crew chief) has been telling to him to watch the big picture.
"To be truthful, though, I think Kyle just goes for it."
All four Gibbs cars could advance
Assuming Busch remains in the Top 30 after next month's race at Richmond, Va., JGR will have all of its Cup drivers competing for the series championship in the organization's first season fielding four full-time teams.
"Obviously, the more cars you got (in the Chase), the better shot you got. You never know in this sport," Gibbs said. "Just like I would never have dreamed about what Kyle has already accomplished since his return.
"A lot can happen week to week, but right now I am really excited about where we are."