Subscribe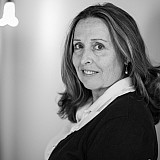 Speeding on pit road proves costly for four-time champ.
MARTINSVILLE, Va. – Jeff Gordon accepted responsibility for the No. 24 team's loss at Martinsville Speedway on Sunday.
Despite having the fastest car, despite leading 130 of 500 laps, despite surviving 15 cautions and two red-flag periods which slowed the Goody's 500 for more than 20 minutes, Gordon says speeding on pit road on Lap 191 cost him the win and a guaranteed spot among the final four Chase contenders at Homestead-Miami Speedway.
"Unfortunately I lost this race today because of my mistake on pit road," Gordon said. "That was on me.  We played catch‑up for the rest of the day.  Put ourselves in contention at the end. I feel like had we been in control of the race more like we had been earlier, I think we would have been in a much better position to win the race.
"Still, overall a great battle.  It wasn't easy to come back up through there.  We avoided a lot of things and got pretty fortunate."
Top of the leader board
Gordon's consolation was leaving Martinsville Speedway leading the point standings – and his Hendrick Motorsports' teammate Dale Earnhardt Jr. winning the race one day after the 10th anniversary of the tragic plane crash which claimed the lives of Hendrick employees and family. Earnhardt bested Gordon to the line by 0.344-seconds in a five-lap shootout.
"Yeah, good points today," Gordon added. "Certainly a great day for Hendrick Motorsports.  We know how much Martinsville means to us.  Paying tribute to those folks we lost here 10 years ago by doing a 1‑2 finish is really something.
"I know how many fans were really excited to see Dale Jr. win, and himself, too.  They did a great job.  So did our team.  It's a great way to come out of here. This place, as we saw today, can really shake things up.  So we feel really good.  We knew this was a good track for us.  Wish it could have been a win.  Wish I hadn't made that mistake.  But still second's pretty good."
Ryan Newman, Tony Stewart and Joey Logano rounded out the top five. Gordon leads Newman by three points followed by Logano (-4), Matt Kenseth (-5) and Denny Hamlin (-7). Two champion favorites – Kevin Harvick (-33) and Brad Keselowski (-31) – experienced problems during the race. Harvick was accidently wrecked by Kenseth and finished 33rd. Keselowski broke a rear end gear and ended up 31st.
Not afraid to use the chrome horn
With the championship on the line, Gordon acknowledged that had he been able to reach Earnhardt's bumper, he "would have moved him for sure – there's no doubt in my mind". Although Martinsville is the perfect place for a bump-and-run, after Earnhardt passed Stewart for the lead, Gordon never got the chance.
"Everybody who is out there racing has to weigh risk versus reward," Gordon said. "For me, to win this race, it's worth taking a lot of risk, even if you upset your teammate. I think everybody out there that's not in the Chase understands that if that guy can win that race and put himself in Homestead for the championship, you can pretty much guarantee that you're going to get the bumper or get slammed or something.
"Dale drove a nice, clean race.  I never had an opportunity.  Even prior to that, I didn't really have the car to run him down.  We just lost the drive off there on that run.  We were still a little bit better than him, but not enough to really go up there and run him down. We had our opportunities, no doubt about that.  But, yeah, it wouldn't matter who it was.  Anybody I would have taken big chances and big risks. 
"You can do that here at Martinsville.  It's a short track.  You can get to people's bumpers.  You can out‑brake them, slide up into them.  There's a lot of tactics you can use to be aggressive here that can win you the race.  You can't do that everywhere, but you can do that here."
Team orders?
As the only Hendrick Motorsports car remaining in the Chase, it would have been easy for Gordon to get the call, take the lead and the win. But the four-time champion admits he doesn't want anybody to move over for him.
"The only way I felt like you can work together as a team is cut somebody some slack a little bit," Gordon. "If you're in the outside lane trying to get to the inside lane, you know, just give‑and‑take a little bit I think is the smart thing to do.  Not be too aggressive where you take a teammate out that's running for the championship, but at no point did I think it was about not racing hard for wins.
"Dale Jr. saw an opportunity to win, and you can't blame him for giving it everything he had to go get that win.  That's awesome for him. Our job is to make sure that we secure that win by having the fastest car and the best pit stops, me making good decisions on the racetrack."