Get alerts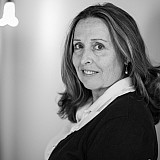 Juan Pablo Montoya and Team Penske have unfinished business at Indianapolis.
Roger Penske will have the deck stacked at Indianapolis Motor Speedway this weekend.
Not only will his Sprint Cup drivers Brad Keselowski and Joey Logano represent Team Penske in the field for the 21st running of the Brickyard 400, he's enlisted the services of IndyCar ace Juan Pablo Montoya as well.
Since Team Penske cars first appeared at the Speedway in 1969, The Captain has won 15 Indy 500s and 16 poles in open wheel.
On the NASCAR side, a Penske car hasn't finished in the top-five at Indy since 2002 when Rusty Wallace posted his third second-place finish and Ryan Newman finished fourth.
But 2014 could by the company's strongest lineup to date – particularly since Penske will have the only Indy 500 winner in the field.
Quite honestly, he's over delivered

Roger Penske on Montoya
The art of the deal
Despite Montoya's immense talent, his potential was never realized at Ganassi Racing. Although the former Formula One winner posted two victories during his seven year stretch in the No. 42 car, it was clear that Montoya had not been happy for some time.
As word spread of Montoya's contract expiring after the 2013 season and Chip Ganassi announcing last August that the driver's services would not be retained, Penske saw an opportunity.
"There's always a scuttlebutt when drivers are going here or there, that he might not be renewing with Ganassi," Penske said. "(Team Penske President) Tim Cindric and I gave Juan a call directly and he said, 'no', he'd be available. He'd like to talk.
"From that point on, I guess it was just eight to 10 days later that we shook hands."
A formal announcement came in September that Montoya would return to open wheel – with Team Penske.
"He ran Formula One and was successful," Penske said. "Obviously, went on to win the Indy 500 then he decided to go to NASCAR and spent seven years there. At that point he said he wanted to get back to open wheel so we were able to get him back with us and it was kind of spontaneous when I heard he was available.
But 11 races into the 2014 IndyCar season, Montoya was back in Victory Lane. His wish of wanting "to dominate again" came true at Pocono Raceway. "Quite honestly, he's over delivered because when you haven't been in these cars, you just can't jump in overnight," Penske said of Montoya's performance thus far.
Unfinished business at the Brickyard
The Brickyard 400 is the only major North American motorsports trophy missing from Penske's case. It's not surprising that he would recruit a world class driver such as Montoya in an effort boost his odds.
When Penske first offered Montoya the opportunity to race in this weekend's Brickyard 400, he didn't have to ask twice.
"With the cars they got right now," Montoya said. "It was a no-brainer".
If you go to a NASCAR race and if you're not with any of the big teams, you aren't going to win

Juan Pablo Montoya
Montoya came close twice in the Brickyard 400 and clearly had the best car in 2009 and 2010. In 2009, he led 116 of 160 laps before a speeding penalty on pit road ended his chances for victory. The following year, the No. 42 Chevy spent 86 circuits at the point until the call for a four-tire stop mired Montoya in traffic. He wrecked on Lap 146.
To add insult to injury, his teammate Jamie McMurray went on to win the 2010 Brickyard 400 to deliver Ganassi that trophy and the Daytona 500 in the same season.
Moving forward
After winning just two Cup races during his seven-year tenure with Ganassi, Montoya has little to complain about with his new IndyCar ride.
He will not speak unkindly about his former employer but considers Team Penske the pinnacle of motorsports. The contrast became clearer after becoming part of the Penske racing family this year.
If you go to a NASCAR race and if you're not with any of the big teams, you aren't going to win," Montoya told Motorsport.com. "It ain't going to happen. You might run close, 'oh, yeah, nearly'. But 'nearly' doesn't count. We had 'nearly's' but 'nearly' doesn't win you races
On the NASCAR side, fortunately for Montoya, the Team Penske Fords are clearly the best they've ever been. Keselowski and Logano have five victories between them and are currently third and ninth, respectively, in the Sprint Cup point standings.
And Montoya will have his Penske teammates to lean on for advice for the latest nuances with the cars. But when it comes to past experience at the famed Yard of Bricks, Montoya has plenty. In 2000, he became the first Indy rookie to win the 500. In May, Montoya finished fifth.
Although not much if any knowledge transfers from the IndyCar race to stock cars, Montoya's NASCAR record is fairly stout as well. He leads the Sprint Cup Series with an average starting position of 6.429. His driver rating of 96.7 ranks fourth – only behind multi-champions Jimmie Johnson, Tony Stewart and Jeff Gordon.
In preparation for his return in a stock car at Indy, Montoya tested last month with Team Penske at Nashville Speedway and then ran a full race with the No. 12 Ford at Michigan June 15.
"The biggest struggle we had with the race was understanding what the car was going to do in traffic,' Montoya said. "They changed a lot from last year. I think that's what cost us a lot in the race. By the end of the race, my race pace was really good but it was too late.
"We made a couple of bad calls there but overall, I think with qualifying I did a really good job there. I was within a tenth of Joey after six laps. That's the hard thing. You run six laps of practice and the next lap you qualify. There you go. Up next. That makes it pretty tough."
Montoya qualified a disappointing 28th but finished 18th at Michigan. Montoya feels that with the seat time and as strong as Team Penske's NASCAR qualifying program has been this year, he will be better equipped to handle time trials at Indy come Saturday.
"They really understand qualifying," Montoya said. "They understand the tires. And that just takes time. For us, it was hard because we had so much under steer in the car – so much push in the car. It was like, 'I know I should be driving it harder but every time I try to drive it harder, I end up in the gray. It just wouldn't turn. What should I do?'
"The Brickyard will be different because of the braking and everything. We should run pretty good there. The cars are good. When you have good cars, it makes it good."