Subscribe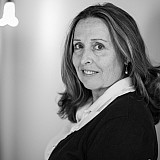 Biffle looking to grow with Scotts /Ortho on the No. 16 Ford.
Greg Biffle hopes the grass will be greener with support from Scotts and Ortho.
Ortho will debut on the No. 16 Ford next week at Atlanta Motor Speedway.
"I can't tell you how excited I am to have Ortho on the car for 2015," Biffle said.
Despite the announcement that 3M will leave at the end of 2014 to join Jeff Gordon at Hendrick Motorsports after a seven-year relationship as Biffle's primary sponsor, the No. 16 Ford wasn't sans livery for long. Scotts/Ortho will be Biffle's main supporter in 2015, accounting for the majority of races.
Scotts has been a long-time supporter of Roush Fenway Racing dating back to 2004 when its Roundup brand appeared on the No. 99 Ford of Carl Edwards.
Biffle is currently 11th in the Sprint Cup point standings. He has 19 career Cup wins, 88 top fives and 165 top 10 finishes.
Biffle joined the organization in 1998 campaigning in the truck series. The 44-year-old Vancouver, Wash. native went on to deliver both a truck and Nationwide Series title for RFR over the next five seasons.