Get alerts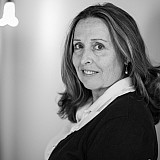 The Race Team Alliance met at Hendrick Motorsports on Thursday to discuss the options presented by NASCAR for future "framework concepts" in relation ownership structure.
NASCAR invited all Sprint Cup owners to a meeting last Tuesday led by Chairman Brian France and Chief Operating Officer Brent Dewar. NASCAR followed up with each individual team after the meeting.
On Thursday, as the RTA lunched at HMS, France reiterated a three-point message via the SiriusXM NASCAR airwaves similar to what was stated to the owners.
"Anytime we can improve the structure for our team owners, that's a good thing," France said. "So if we can improve their business model, we can improve their overall structure, then what's going to happen is new owners will be looking to participate in NASCAR and that's a good thing."
There needs to be more income flowing to the teams with all the expenses they have

Jack Roush
"The other good thing is the level of competition goes up. The more team owners there are, the better we're going to be."
NASCAR hopes to have a program in place by season's end, but there's still a lot of work ahead on both sides of the proposal. In a release sent out by the sanctioning body last week, it cautioned not to speculate on possible formats before a final decision has been determined.
Jack Roush says there's two problems that need to be addressed
Prior to the RTA meeting, Jack Roush offered his thoughts on Sirius regarding what the benefit of ownership should entail in the future.
"There's two problems — there needs to be more income flowing to the teams with all the expenses they have," Roush said. "You couldn't take a business man that was involved in one of the other traditional, capitalistic enterprises that are in our economy — unless they were a race fan — you couldn't interest them in the prospect of a return on their investment for NASCAR. So that needs to improve so we can have dynamic and renewed teams as time goes on."
NASCAR is also facing an aging ownership base. At 66, Rick Hendrick is one of the youngest of the veteran team owners, but Roush is 73, Joe Gibbs is 74, Richard Childress is 70 and Roger Penske is 78. Current Sprint Cup Championship owner Gene Haas is 62 but shares his ownership stake with 44-year-old Tony Stewart. Rob Kauffman, chairman of the RTA and current principal owner of Michael Waltrip Racing is 51.
Attracting new owners
Roush has watched owners come and go, but to attract new owners, he feels there must be some incentive.
"When ownership decides that they can't go forward either because the owners get too old or there's some other economic circumstance that befalls the owners, the only thing you've got today is sell your cars and your parts for 10-percent, 20-percent on the dollar and back away," Roush added. "So all of the investment that the early NASCAR racers had, that the early NASCAR teams had, they didn't build any equity that justified the investment they made. They either had to sell the opportunity of a short-term economic benefit or they were race fans.
"As sophisticated as the business world is today, as sophisticated and technical as racing is today, we need to attract business people that as well as pure race fans to be able to see the benefit of making an investment in the sport."