Subscribe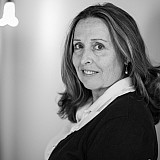 Richard Petty Motorsports re-signs Twisted Tea and Air Force but looks to fill 26 races on the No. 9 Ford.
CHARLOTTE, N.C. – For Richard Petty Motorsport, the sponsorship glass is half full.
On Thursday, RPM announced continued support from the Air Force on the No. 43 Ford for two races – Charlotte Motor Speedway in May and Daytona International Speedway in July, where Aric Almirola is the defending winner.
Twisted Tea returns to the No. 9 Ford, this time with driver Sam Hornish Jr., who replaces Marcos Ambrose this season.
But the company is still looking to fill a 26-race inventory for Hornish. Despite the sponsorship void, RPM is committed to running the full season.
Despite the challenge, RPM CEO Brian Moffitt insisted it's "an exciting time at Richard Petty Motorsports".
We're excited about our driver lineup.  We're excited about our crew chiefs.

Brian Moffitt
"We're looking forward to the investments that Richard continues to make and Andy Murstein continues to make in the sport," Moffitt said.  "We're excited about our driver lineup.  We're excited about our crew chiefs.
"We are planning to run the full season with Sam in the car and we have Twisted Tea stepping up in a big way as our primary partner.  We also have some other partners that are going to be joining us and we'll be announcing them later in the year.  Blue Emu is coming aboard, R-M Automotive, as well as Medallion Bank and Petty's Garage, so we look forward to continuing our effort to grow this sport, grow RPM and continue to put our cars in victory lane."
Fresh start
Moffitt added that Murstein's Medallion Sports Properties added Sean Downes to its roster. Downes, a former development director for NASCAR, "helped bring (the) XFINITY (sponsorship) into the sport" and will assist RPM in filling out sponsorship support for Hornish and the No. 9 Ford.
Hornish returns to the Sprint Cup Series for his first full-time season in since 2010 when he raced for Team Penske. The former three-time IndyCar champion and Indianapolis 500 winner competed for two full seasons in the Xfinity Series – most recently with Joe Gibbs Racing where he finished second in the point standings last year.
"I'm just excited about getting the opportunity to go (to Richard Petty Motorsports), not to mention the fact of going back to the Cup Series full-time," Hornish said. "It's a lot different than what it was when I did it the last time, and I feel like we've got a lot of things to look forward to. 
"I think the only thing we're lacking right now is we still need to sit down and set out a map of what are we gonna feel comfortable with throughout the year.  What are our goals gonna be and figuring out how we're gonna to continue evaluate ourselves to be able to move forward and to get to where we want to go."