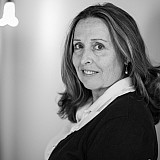 Kyle and Samantha Busch will welcome baby Busch in May 2015.
TALLADEGA, Ala. – There's baby Busch on the way for Kyle and Samantha.
On Saturday, the soon-to-be parents both tweeted the news to the NASCAR community.
Rowdy expressed the news of the "shrub" with a similar message:
This is the first baby for the Joe Gibbs Racing driver, who is currently second in the Sprint Cup point standings.
His current crew chief Dave Rogers told Press Pass on Sirius XM/NASCAR Radio that he's "really excited for the Busch family".
"I think they're going to make terrific parents," Rogers added. "Sam is going to do a wonderful job… (Kyle is) really going to give his kids a lot of love and I'm sure he's going to teach them how to race…his kids will be in good hands."