Get alerts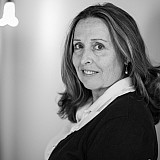 Veteran Bob Osborne returns to the pit box.
Roush Fenway Racing starts the New Year with a new crew chief line up for 2015.
 In addition to drivers Trevor Bayne reviving the No. 6 Ford on the Sprint Cup side and Elliott Sadler and Darrell "Bubba" Wallace joining the XFINITY Series ranks, Bob Osborne, Nick Sandler,  Chad Norris and Phil Gould will have new roles on top of the pit box this year.
Bob Osborne is a proven commodity, as evidenced by his 18 wins as a Sprint Cup crew chief.

Jack Roush
"We are excited about our 2015 crew chief lineup," said team co-owner Jack Roush in a release. "Much like your driver lineup, our crew chief assembly features a quality mix of veteran leadership and youthful insight. We feel this lineup, combined with the addition of Kevin Kidd to oversee our Sprint Cup efforts, is a big step forward in the direction of placing our teams up front and contending week-in and week-out.
"Bob Osborne is a proven commodity, as evidenced by his 18 wins as a Sprint Cup crew chief. He will bring a strong veteran presence to the No. 6 AdvoCare team, as Trevor Bayne makes the transition to full-time Sprint Cup racing."
A new opportunity
Osborne, a veteran crew chief/engineer who joined the Roush effort in 1999, will help Bayne get up to speed in his first full season in Cup. One year after he was promoted to Director of Engineering at Roush in 2003, Osborne was assigned the crew chief's position with the No. 99 and Jeff Burton at Darlington. He remained with the team when Carl Edwards took over in August and the following year, led the team to four wins and a third-place position in the point standings.
In 2011, Osborne nearly won the Cup championship with Edwards but lost the title on a tie-break. The following season at New Hampshire in July, Osborne stepped down from his position citing health reasons.
The 50-year-old Chester, Penn.-native, who remained active with the engineers at the shop, returns to the war wagon after a two-and-one-half-year absence. During Osborne's crew chief tenure he led teams to 18 wins, 86 top-five finishes and 142 top-10 finishes.
Bubba's boss
Norris, who initially took over on the No. 99 team for Osborne in 2012, will oversee Wallace's effort on the No. 6 Ford Mustang in the XFINITY Series. For more than a decade, Norris has worked with RFR either heading up its research and development department or as a crew chief in the Cup, XFINITY or truck series. For the last two seasons, Norris' concentration has been with the NXS, most recently with Bayne. The pair finished sixth in the point standings last season.
Three's a charm
Sandler, who worked as the lead team engineer under Jimmy Fennig on the No. 99 Ford for the last four years, will oversee the No. 17 Ford and driver Ricky Stenhouse Jr.
Mike Kelley will remain on as the team's car chief.
"We are excited about the elevation of Nick Sandler to crew chief on the No. 17," Roush added. "Nick has a strong engineering background with the company and his time working hand-in-hand with Jimmy Fennig over the past few seasons will prove invaluable as he takes the helm of the No. 17."
Although Edwards has moved on to Joe Gibbs Racing, he developed a lot of respect for Sandler and describes him as "a very smart guy".
"He's very calm and cool but he does not take any…he's a very confident guy," Edwards said. "I think he's going to do very well. I know Jimmy Fennig believes in him and Jimmy is going to try to help him which I think is going to be huge because the hardest part of the crew chiefing job – to me – would be having the gut feelings of knowing what calls to make.
"But Nick is as good as anyone in getting the car set up. With Jimmy taking him under his wing and believing in him and helping him make the calls, that's going to speed up his learning curve a lot."
Edwards was also impressed with Mike Kelly's ability "to put his pride aside and have the confidence in himself" for the sake of the team and step down as the crew chief for the No. 17 team to the car chief's role.
"Ricky is just gaining Nick – and that doesn't happen very often," Edwards added. "He's going to have so much there. I think this could be a huge year for Ricky. If you really think about it that way, it's like getting an extra crew chief especially with Jimmy looking over them."
Fennig, veteran crew chief with 36 career Cup wins, remains on as a research and development coordinator.
Staying the course
As Motorsport.com reported earlier, Phil Gould will join Elliott Sadler on the No. 1 NXS team. Matt Puccia will continue to lead the No. 16 squad and driver Greg Biffle. The team qualified for the Chase last year and finished 14th in the Sprint Cup point standings.
"We have seen proven results with Matt Puccia and Greg Biffle and we will look to continue to build on that moving into 2015," added Roush.