Get alerts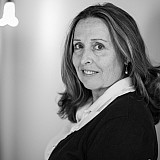 Bad luck plagues Allmendinger, Ragan and Edwards.
It was not a good outing for a few of the favorites at Sonoma Raceway on Sunday. 
Coming into the first of two road courses on the NASCAR Sprint Cup schedule, A.J. Allmendinger won the pole for the Toyota/Save Mart 350. 
After the No. 47 Chevy led the most laps at the 1.99-mile track last year and then won at Watkins Glen, the JTG/Daugherty racer appeared poised to earn his first victory at his hometown track — until Lap 55 when the driver noticed fuel pick up issues. 
Despite leading a lap and running in the top five for most of the race until that point, Allmendinger was destined for disappointment and inevitably the garage five laps later. 
"I don't know the problem," Allmendinger said. "I think it was a fuel related issue. The car was good.  I thought we had a better chance of winning this year than we did last year.  It was still going to be tough. The No. 41 (Kurt Busch) was pretty solid. The No. 18 (Kyle Busch) the way it played out was pretty good.  I know the No. 48 (Jimmie Johnson) was good.  We just fought the rear a little bit.  I don't know how that would have played out at the end. 
"I know we had the fastest lap of the race, which shows the car had speed.  I think we were going in the right direction it just feels like a swift kick to everything right now.  But it's nothing we really did wrong it is one of those circumstances.  I don't know if that helps or not.  I think we had a good enough car to be in the top five for sure.  It would have just been interesting the way it played out.  There were a couple of spots on the racetrack I was just a little weak that we need to be a little bit better, but I thought it was at least good enough to at least contend."
Allmendinger returned to the track on Lap 73, 12 circuits off the pace and was forced to settle for 37th. 
Defeated defender
Last year's victor Carl Edwards wasn't nearly as lucky. Edwards qualified the No. 19 Toyota 14th   and was running in the top 20 when he tangled with fellow Toyota racer David Ragan in Turn 8 on Lap 79.
Neither Camry recovered with 30 laps to decide the contest. 
"David and I were just close racing trying to get through those esses and it looks like my left-rear hit his right-rear – I wondered why it pitched the car hard," said Edwards, who finished 40th. "I thought worst case we were just going to bump doors. 
"That's probably my fault there. Stanley doesn't usually do concrete movement things, but I guess today they did. Frustrating – I love this place and I wish I was still out there racing. This is my favorite track."
Traditionally, Edwards says he runs well with Ragan, who finished 39th. But in this instance, it was a high-speed game of chicken and neither driver blinked. 
"It was just one of those deals where we came off of turn seven dead even and both of us wanted to see who would kind of give first," Edwards added. "It was pretty small contact, but it bounced both the cars sideways and ruined our day. Probably my fault, in fact that part is my fault, but it's frustrating because I love this race track and I was having fun. Just want to be out there racing. It's a tough one to have to sit out.
"I hate it for David and his guys – they had a good run going."
On the right track - at the wrong time
Ragan, who qualified a career-high ninth for the Toyota/Save Mart 350, avoided wrecking in an earlier incident with Martin Truex Jr. despite running in the top 10 for most of the race. Although Ragan raced both competitors perhaps more aggressively than usual, the driver of the No. 55 Aaron's Toyota is still auditioning for his ride. 
"On these restarts you can really gain or lose a lot," Ragan said. "If you give an inch, a lot of guys take a mile and I really knew that we were both putting ourselves in a bad situation right there watching the replay. It's tight through there, but if I give a little bit to Carl, three or four guys are going to get around me. 
"You have to be aggressive on these restarts and I felt like I was in a good spot there. We were 50-50 and I just raced him for a spot and it's just one of those things. I don't regret what I did, if I had to do it all over again, I'd do it again. A lot of times I'm a little too conservative and I give these guys too much. I'm glad I held my own and had a good car today, but it just wasn't going to do it."