Subscribe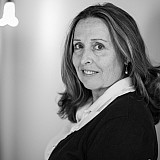 "Wrong spot, wrong time" for Jeb Burton.
DAYTONA BEACH, Fla. – Impatience proved costly for Jeb Burton in the second Duel at Daytona International Speedway on Thursday night.
The rookie made contact with Sam Hornish Jr. coming out of Turn 4 and collected Alex Bowman and Austin Dillon in the process.
"The nine came up on me a got me real loose...and I got back into the nine," said Burton, who finished 22nd  in his backup car. "They're going to work hard to try and get (the car) back out."
Bowman posted the fastest time in second practice on Wednesday and is confident that his backup car is just as strong – if the No. 7 Chevy should he make the field. He acknowledged, "I have no clue what happened…We were spun around and hit by a bunch of cars."
Hornish and Bowman finished 21st and 23rd, respectively. Both drivers were seen and released from the infield care center.