Get alerts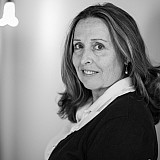 Kyle Larson prepares for fatherhood.
LAS VEGAS – Kyle Larson needs no reminder as to why he's at the Myers Brothers Luncheon on Thursday.
His tailor embroidered the words "Rookie of the Year" at the bottom of his dress shirt.
Larson's latest honor is well-deserved. Under the new Chase format, Larson, who missed the play-offs, could only finish as high as 17th in the Sprint Cup point standings. But the final result really wasn't indicative of the No. 42 Target team's performance throughout the season. With eight top-fives and 17 top 10 finishes, Larson's numbers were stronger than many of the drivers that qualified for the Chase. Over the final 10 races, Larson's average finish was 9.9.
"We were fast all year, we just had too many DNFs," Larson said. "It wasn't really that I got in wrecks or anything, we'd blow a front right tire and finished dead last. That really killed our hopes of getting into the Chase. If we had had one less right front tire failure, we'd have been in the Chase and finished like sixth in points. It sucks."
Still, Larson "learned a lot" throughout his freshman season – mostly patience which will come in handy for the soon-to-be dad.
As soon as the Ganassi Racing driver accepts his award and completes his media obligations, he will jump on a plane back to North Carolina and await the birth of his son Owen. The newest addition to the Larson family is due on Dec. 29th but could come "tomorrow or in the next few weeks".
And baby makes three
In anticipation of Larson's first child, the 22-year-old Elk Grove, Calif.-native participated in a few normal – and some not so orthodox exercises with his girlfriend Katelyn Sweet.
I haven't changed a diaper yet. We tried practicing on the cat the other day. I wasn't doing a good job, so she took over.

Kyle Larson
"We had a baby birthing class last night," Larson said on Wednesday. "It was long. It was long. You learn a lot, so it was productive. It starts at six. I've been trying to go to bed earlier, so I was getting tired at the end of it.
"I haven't changed a diaper yet. We tried practicing on the cat the other day. I wasn't doing a good job, so she took over. I'll learn it all. I'll learn it all really quick."
Before the 2014 season ended, Larson moved into his new house in Huntersville, N.C. The couple decorated the nursery in a racing motif. And Larson, who "can't wait" for Owen's arrival, vows to help out "however I can".
What will be a challenge is adapting to NASCAR's 38-week schedule which stretches from February to November and from Miami to Larson's native Northern California. Larson hasn't "figured out" his travel plans for 2015 yet. His traditional method of transportation – on Champion Air which carries many of the drivers, crews and auxiliary personnel – might not be a viable solution for a young family.
"Katelyn is a racer so she'd like to go as often as she can – and I'd like her to go as often as she can," Larson said. "That's just something we'll have to worry about down the road."