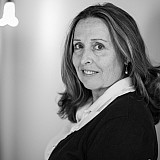 Fresh off of his second Snowball Derby win, Chase Elliott has the opportunity to test with his new Hendrick Motorsports team on Monday as he steps into the car vacated by superstar Jeff Gordon in 2016.
The No.24 Hendrick Motorsports crew is one of four NASCAR Sprint Cup teams performing a one-day Goodyear tire test at Homestead-Miami with the new low-downforce cars.
Elliott gears up
In preparation for his rookie season, Elliott made five Cup starts in the No.25 NAPA Chevy this season. Veteran engineer and Kasey Kahne's former crew chief Kenny Francis oversaw Elliott's effort.
His best qualifying position and finish were both 16th at Richmond International Speedway last April.
Elliott also attended competition meetings throughout the year to get a feeling for the process. 
Elliott told Motorsport.com that he's ready to get acclimatised to his new team and crew chief Alan Gustafson on Monday.
"I'm excited to get in and start working with them for the first time," Elliott said. "I've spent a lot of time with Alan. A couple of times throughout the year, I stuck around after the Xfinity races and watched the races with them.
"It gave me the opportunity to hang around with the team and see what they were all about and how the worked. I tried to be there and pay attention, but kept enough distance to allow them to do their jobs. 
"I was happy to do that and I really like the group. It's a really solid group and Alan does a good job and they have a really great group of guys that enjoy what they do.
"Having that kind of chemistry among people is key and I hope I can fit in with them."
Ready for the challenge
While most 20-something drivers would be intimidated by the challenge of replacing Jeff Gordon in the iconic No.24 Chevy, that's not the case for Elliott.
The 2014 Xfinity Series champion added he's yet to feel the pressure of taking over the ride — particularly from his bossman Rick Hendrick. 
"Not necessarily," Elliott said. "He expects me to get the job done and I wouldn't expect anything less.
"Like I told people all year, I'm not trying to fill anybody's shoes. I'm just trying to wear my own and hopefully, that will be good enough."
Elliott will be joined at the test by fellow rookie candidate Brian Scott, who will make his debut with Petty Motorsports, last year's Sprint Cup champion Kevin Harvick along the No. 4 Stewart-Haas Racing crew and Martin Truex Jr. in his return to Toyota.
Furniture Row Racing's crew chief Cole Pearn said the team will test with a Joe Gibbs Racing Toyota, a benefit of the company's new technical alliance with Toyota Racing Development's flagship team.
Note: Goodyear's next test with the 2016 car is scheduled for Las Vegas on Jan. 12-13.