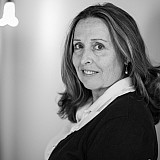 Yes, Ryan Newman has been consistent but now he wants to win.
Before the Chase for the Sprint Cup started, Ryan Newman was not on my radar.
Throughout the season, the Richard Childress Racing Chevys had not been nearly as competitive as the Team Penske Fords or Hendrick Motorsports cars.
As Chase brackets were filled, the safe choices for the final four included Jeff Gordon, Brad Keselowski, Kevin Harvick and Joey Logano. Each of those drivers had multiple wins entering the playoffs.
Newman did not.
Brains vs brawn
Leave it to engineers such as Newman and his crew chief Luke Lambert to play the odds perfectly.
The No. 31 Caterpillar team didn't shine during the Challenger Round. Newman's average finish was 13.6, just good enough to transfer to the Contender Round. In the next three races, he averaged a sixth-place finish and led laps in each race.
Although wins and bonus points help teams to transfer to each round, when the standings are reset and all Chasers are equal, the clean slate benefits the most consistent drivers.
So with three races to decide the Sprint Cup Championship, Newman is second in the point standings after finishing third on Sunday at Martinsville Speedway. Newman has never been this close to the points lead this late in the season.
Mr. Consistency
For Newman, who has earned the second-most points in the Chase and posted two top fives and five top 10 finishes in his last five races, fast and steady might just win the title.
We were the 16th seed coming in without a win.

Ryan Newman
"It's played to our advantage the entire time as far as not having a win, not having bonus points," Newman said. "Even if you're 8 of 12 or 16, you're still getting caught up, making free points that they're giving you to be tied to the next bracket.
"It has played to our advantage mathematically, no doubt.  We were the 16th seed coming in without a win.  We've not won yet.  We were tied for the lead in the points with four races to go.  So mathematically it has played to my advantage, as others, but probably mine mostly."
Jeff Gordon, who finished second on Sunday, has a three-point advantage over Newman. Seven points currently separate the top five in the standings. Joey Logano trails Newman by one point followed by Matt Kenseth (-2), the only other remaining Chaser yet to win in 2014. Newman leads Denny Hamlin by four points.
Do the math
Yes, the current championship format has favored Newman "the whole entire time" but he's realistic enough to know "that doesn't mean it's going to be from the drop of the green in Texas or from the drop of the green in Homestead."
And with Dale Earnhardt Jr. winning on Sunday that opens the door for two Chase drivers to transfer to the season finale at Homestead-Miami Speedway on points.
 I just look forward to going to the next three races.

Ryan Newman
"The math is officially there now," Newman said. "With Dale Jr. winning at Martinsville, there are at least two people making it to the Championship 4 Round that will not have a win in this latest bracket. Technically you can finish 39th at Homestead and still win a championship.
"The math is going in that direction more than ever. In saying that, this team still wants to win. We are here to win each and every race. It is nice to have back-to-back top fives. It is a first for me here at Richard Childress Racing. I just look forward to going to the next three races."
Sizing it up
Newman will have a new chassis (No. 491) at Texas Motor Speedway this weekend, where he has one win and two poles. Although he finished 16th at Texas in the spring, Newman has made tremendous gains with his new team when they've returned to tracks for a second time this season. Overall, Newman's average finish on intermediate tracks is 9.6 with the No. 31 RCR crew.
Newman finished seventh at Phoenix in March. He has four poles and a victory at the one-mile track in 24 starts.
And although RCR is not among all the other Chase contenders that are testing at Homestead-Miami this week, his teammates Paul Menard and Austin Dillon participated in the Goodyear tire test on the 1.5-mile track last month. The team feels confident that their notes can carry them should Newman transfer to the final four. In 12 starts at HMS, Newman has one top five, four top 10s and an average finish of 17th. 
 Over the second half of the season, we have made improvements that have allowed us to be championship contenders.

Ryan Newman
"Our job is to go out there and do the best job we possibly can based on how we work together as a team," Newman said. "We have to outperform all those guys and, so far, it has provided us with consistency. We have been one of the most consistent teams out there when it comes to the Chase.
"For the longest time we were a seventh to 11th-place car. Over the second half of the season, we have made improvements that have allowed us to be championship contenders. With that said, we definitely need to win as a team. That's what we need to do to improve. That's our goal. We just have to keep our nose to the grindstone and keep digging and digging. We need a win."