Subscribe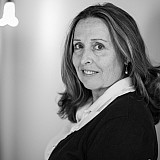 Kyle Larson missed the Chase but he continues to impress his competition.
JOLIET, Ill. – If Kyle Larson can't race in the Chase for the Sprint Cup, he's certainly not going to allow his fellow competitors to forget about him.
Larson led 20 laps and finished third at Chicagoland Speedway after battling with Chasers Jeff Gordon and Kevin Harvick, who finished second and fifth, respectively.
Although he started 10th, the No. 42 Team Ganassi Chevy came alive before midway in the race. Larson restarted fifth following the first caution on Lap 73 and quickly moved up to the field. He bounced between second and third-place while watching the Chase contenders ahead of him.
But he was finally able to pass Harvick on Lap 227.
Once the line got around the wall where I like to run a lot, we were really fast.

Kyle Larson
"We were in a backup car," said Larson, who wrecked his primary car in the first 10 minutes of second practice. "It was hauling butt.  It was really good. Knew from the drop of the green we'd be pretty good.  Once the line got around the wall where I like to run a lot, we were really fast.
"Had a blast the whole race.  I was really good on long runs.  Got to second there, I don't know, before that last pit stop, was able to chase Kevin down.  I knew he'd take my line away once I got to him.  He did.  Couldn't really figure out how to get by.  Then I got a run on him through traffic, was able to get by."
Never give up
Larson led a lap and pit before the fourth caution, which was ignited when Carl Edwards blew a tire and Aric Almirola's engine blew up. Larson regained the lead on Lap 231 and held onto the point for 18 laps until Harvick passed him again on Lap 250.
While the Nos. 42 and 4 cars battled, race winner Brad Keselowski split the middle coming through Turns one and two and sailed to his fifth win of the season.
"Was just going to cruise I thought to the win," said Larson, who posted his second best career finish and his sixth top five of the season. "We got some more cautions and we had to battle with Kevin there.  That allowed Brad to get by both of us."
Holding his own
Harvick, who led the most laps (79), used up his equipment during his row with Larson.
Kyle wants to win a race and that's how you're supposed to race.

Kevin Harvick on Kyle Larson
"Well, the No. 42 was better than us, Harvick said. "He passed us the run before and was able to get track position and restart on the bottom. On the restarts, for whatever reason, I was tight those last several restarts up on exit, so I had to kind of go into defensive mode.
"Obviously, Kyle wants to win a race and that's how you're supposed to race and everybody was going after it pretty hard. It was a fun day. I'm proud of all my guys on my Jimmy John's Chevrolet for the job that they did and it's a solid start to the Chase."
Gordon worked hard for his second-place finish. Larson acknowledged that once he slapped the wall, the No. 24 Chevy was able to pass him. After the race, Gordon put his arm around the rookie and offered some constructive advice.
"I was having a pretty good time watching him and Kevin go at it in front of me," Gordon said. "I didn't know what was going to happen. I thought for sure there was going to be a wreck. But that's just two guys that are wheeling it.
"I'm really proud of Kyle Larson. Man, what a great effort; such a young talent. I really wanted to see him win that race because I like him, but I didn't want to see those other guys win it either."
A long road ahead
Gordon went on to praise Larson's performance and again, referred to the 22-year-old freshman as "the real deal".
I know he's going to win a lot of races.

Jeff Gordon on Kyle Larson
"He's going to be a star in this series for a long time," Gordon added. "I really wanted to see him win because I like him and I know he's going to win a lot of races, but I also didn't want to see those other guys win.
"I like seeing young guys out there driving like that.  That's so much fun.  That's what this sport is all about.  I just want to let him know what a great job I thought he did."
Make hay while the sun shines
Larson let a "damn it" slip out at the end of the race. He admitted that it "stinks we got third" but feels when that first career Cup win comes it will "feel that much more special."
Still, he was humbled - and a little surprised - by the attention and praise from his fellow competitors.
"It's only going to last so much longer until I'm kind of here and everybody knows, I guess," Larson said. "I don't know if it's strange or not.  It's just really, really cool.  Guys you look up to since, heck, Jeff has been racing the Cup Series as long as I've been alive."
"I needed to hear that," Gordon, 43, laughed as he sat beside Larson.
"That's just really cool that guys I've looked up to since forever are now talking about me and I'm racing them and battling for wins, which is really cool," Larson concluded.
As competitive as the Sprint Cup Series can be, Larson better enjoy it while he can.