Get alerts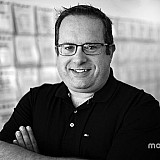 Just like virtually everyone else in NASCAR, Hendrick Motorsports owner Rick Hendrick said he was caught off guard by Stewart-Haas Racing's decision to move to the Ford camp beginning with the 2017 season.
"I had no idea. The way it went down I guess they had an offer they couldn't refuse and, you know, life goes on," Hendrick told Motorsport.com.
SHR has been receiving engines, chassis and technical support from HMS – a relationship that dates back to the team's inception as Haas CNC Racing in 2003.
SHR co-owner Gene Haas said during a teleconference call last week that he thought Hendrick would be pleased the SHR organization was able to make a move to become more independent.
Asked if that was his take as well, Hendrick said, "Well, I am. They got a long-term deal. I don't know exactly what they got but I know it was big. They're good friends.
"Haas Automation is still sponsoring us and we've got their equipment. Sometimes in life, things change but they're good friends. I'm going to help them all I can this year and then race them hard next year, just like we do right now.
"It's just one of those things in this sport. Nothing's forever."
"We've all tried to be professional about it"
Hendrick admitted that there have been those in his organization who have not liked the fact SHR teams have out-performed HMS at times in recent seasons while using HMS equipment.
"I hear it from my sponsors, I hear it from my drivers and my crew chiefs. At least I know it's not the motors or the chassis," he said. "It's been a great relationship and they're all good friends.
"I think we've all tried to be professional about it. They acknowledged we've helped them and they've helped us and we've been good partners. We're just going to try to make our stuff better and go on."
Replacement for SHR?
Hendrick said there were no plans to find a replacement for SHR in terms of another technical alliance. In fact, he said, his employees see this move as an opportunity.
"If something comes up and makes sense – maybe. We're taxed right now. Our guys have been working seven days a week just to the brink and trying to keep up with the work we have," Hendrick said.
"We'll get to do more R&D now. Our drivers and crew chiefs are actually pretty excited about that right now."