Subscribe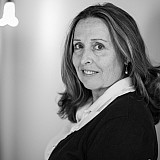 Aric Almirola will get boost with new rear tire changer and jackman.
CHICAGO – Richard Petty Motorsports altered its pit crew line up for the No. 43 team and Aric Almirola prior to the Chase for the Sprint Cup kickoff this weekend at Chicagoland Speedway.
Kyle Power replaces Josh Francos as the new rear tire changer. Kevin Wing, who was the jackman for the No. 9 Ford and Marcos Ambrose, moves to the No. 9 Ford. Wing takes over for Kevin Kramzer, who was backing up Mike Brown after he injured his foot at Mid-Ohio last month. Francos and Kramzer have been assigned to the No. 9 team.
This marks Almirola's first entry into the Chase. He qualified for one of the 16 seeds with his victory at Daytona in July – his first career Sprint Cup win. Almirola enters the Chase 12th in the standings.
"I really enjoy racing at Chicago," Almirola said. "The track is kind of worn out and slick, and any time we go to racetracks like that, I really enjoy it. I'm looking forward to going to Chicago and kicking off The Chase with a good run. We tested there, and I felt like we had a pretty good test."
Almirola will also compete in the next two Nationwide Series races to earn more seat time for the first segment of the Chase – the Challenger Round. He'll drive the No. 98 Biagi-DenBeste Ford Mustang with support from Smithfield.
"Running the Nationwide race is going to be beneficial because I'm going to have time on the racetrack prior to our race," Almirola said. "A lot of times we have our happy hour practice and then we're not on the racetrack again until the race the next day, so you don't really know the swing that the track takes after the Nationwide race.
"I'm sure we'll be able to take some information like air pressures and how the tires are wearing throughout the race to the Cup side as well. We're all in and focused on consistency in the first three races to advance to the Contender Round."