Get alerts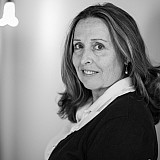 Billy O'Dea replaces Stevie Reeves on the No. 27 Menard's Chevy
Billy O'Dea is taking over spotting duties for the No. 27 Menard's Chevy and driver Paul Menard effective immediately. 
The veteran spotter has worked at Richard Childress Racing for 18 seasons, most recently with Ty Dillon. He was Kevin Harvick's spotter for nine years before the driver moved to Stewart-Haas Racing. 
O'Dea will continue with Dillon in the Xfinity Series races, except when there's a schedule conflict. He's been with the 23-year-old since Dillon started in the truck series in 2011.
O'Dea replaces Stevie Reeves, who has been with Menard for nine seasons. Prior to Menard, Reeves spotted on the No. 48 Lowe's Chevy with Jimmie Johnson. 
It was time for us to do something different.

Stevie Reeves
"It was going to happen," Reeves told motorsport.com. "It was time for us to do something different. It's just good it happened now because it gives me time to look."
Reeves remains friends with Menard and will continue to spot for Brendan Gaughan in the Xfinity Series. The driver qualified for the Chase for the Sprint Cup this season, but was knocked out of the playoffs after the first round. Prior to spotting, Reeves competed as a driver in IndyCar, Xfinity Series and trucks from 1993 to 2000.