Get alerts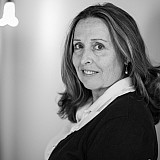 Former F1 engineers and technicians throughout the motorsports community have been added to the North Carolina campus in 2015.
When Martin Truex Jr. won at Pocono Raceway on Sunday, he didn't get to Victory Lane alone. 
Certainly, there was the unwavering investment of time and effort of his Furniture Row Racing team. 
But the engine and the chassis underneath Truex came from a technical alliance with Richard Childress Racing.
JTG Daugherty Racing, Germain Racing and Circle Sport Racing also enjoys similar relationship the Welcome, N.C.-based race shop which has increased technological investment considerably over last year. 
RCR's Competition Director Dr. Eric Warren wasn't kidding when he referred to RCR's engineering department as the United Nations. In 2015, RCR has bolstered its resources with talent from all over the globe but primarily Formula One. 
"As these cars have become more technical, there just aren't enough engineers to go around any more," Warren told motorsport.com. "So there's been a lot more crossover from F1 with guys that have a lot more high level experience. They see NASCAR, ever-increasingly, as a viable career technically."
In January, Amro Karim, Miguel Botella, Travis Slagle, Richard Youden and Ben Siegle were added to RCR's engineering department. Karim most recently was a Vehicle Performance Engineer with Marussia F1 but also worked as a F1 Project Engineer for Wirth Research. Bottella was a Software Engineer at both Caterham F1 and HRT F1 Team. Younden was as an Electronics & Control Systems Engineer at Williams F1. Previously, he worked as an Applications Engineer at Racelogic, an Electronics Design Engineer at Hasford Sensors and a Systems Engineer at Honda Racing F1 and Stack Ltd. Slagle advanced from a Systems Engineer at Moog to Systems Development Lead prior to joining RCR. 
On June 1, Javier Marcos Padros, a performance engineer from Williams F1 and DIL Simulator Engineer Lawrence Hodge, who also worked as a Trackside Aerodynamicist with Scuderia Ferrari F1 and McLaren Racing, joined the fold.
All the teams within RCR's technical alliance have access to their simulation software and data basis. As is the case with Furniture Row Racing, crew chief Cole Pearn and lead race engineer Jeff "Jazzy" Curtis both came through the Childress campus during their careers and were already familiar with the systems and have used the information to their benefit. 
Warren believes it's just a matter of time before one of the in house teams breaks through. Ryan Newman, who finished a career-high second in the point standings last year, has eight top 10 finishes this season and was running in the top 10 at Pocono when a late-race wreck sidelined the No. 31 Chevy with 20 laps remaining. Paul Menard, who is 11th in the point standings, is having a solid season as well with two top-fives and three top 10 finishes.
Warren is quick to point out, "We want the in house teams to win as well. We have the equipment to do it, we just have to get better with qualifying on the RCR side.
"But we've become more of a technical force than people perceive on the outside."