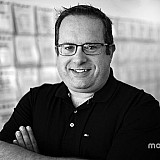 Kyle Busch is ready to continue rewriting NASCAR record books
Kyle Busch doesn't believe Daytona International Speedway owes him anything after an accident in last season's Xfinity Series season opener forced him to miss the first 11 Sprint Cup Series races of 2015.
I'm pretty pumped about getting to Daytona and being last year's champion. It's pretty exciting for me.

Kyle Busch
The 2015 Cup series champion could find some solace in a victory in Sunday's Daytona 500, however, which would be his first.
It's not an easy feat.
Only five times in NASCAR history has the reigning Cup champion opened the next season with a victory in the Daytona 500. No current driver has accomplished the mark. The most recent driver to do so was Dale Jarrett, who won the 2000 Daytona 500 after winning the title in 1999.
The other four drivers to accomplish it – Lee Petty (1959), Richard Petty (1973), Cale Yarborough (1977) and Jeff Gordon (1999).
Off to a winning start
Busch is off to a strong start, having won Can-Am Duel No. 2 on Thursday night and earned the fourth starting position for Sunday's race. With front row starter and Joe Gibbs Racing teammate Matt Kenseth forced to a backup car, Busch could move up to the front row at the green flag.
"I think for me, I don't necessarily feel any redemption," Busch said of his Duel victory. "I think if I could end up in Victory Lane on Sunday, then I certainly think it would kind of come full circle essentially.
"I'd love to have that happen, but I'm not expecting anything from the race track or the racing gods to make that happen."
Regardless of the opportunity to earn his first 500 win, Busch said he was still excited to return to Daytona this season, both because he was forced to sit our last season's race but also to continue the celebration of his championship.
"I'm pretty pumped about getting to Daytona and being last year's champion. It's pretty exciting for me – it's an accomplishment I've always dreamed of achieving and now I finally have that accolade on my resume," Busch said.
"I'm pumped about being the reigning series champion, but also looking forward to competing again for this year's championship and also being able to try to score that Daytona 500 victory I have not had yet."
Throughout his career, Busch has never been a driver to shy away from setting what many would think were unattainable goals.
150+ NASCAR wins, but no Harley J. Earl Trophy
When he first said he hoped to win 200 NASCAR races in his career, many scoffed. At just 30 years old entering the 2016 season, he already has 154.
A Daytona 500 victory remains on his 'to-do' list and there are others.
"Coke 600, All-Star race, being able to win a race at every single race track on the circuit that we go to – so some of those items," Busch said.
As the late Dale Earnhardt Sr. proved, the 500 can prove to be an elusive victory for some of NASCAR's top starts. Earnhardt won it once late in his career; veteran Mark Martin never won one.
Why is it such a difficult race to win?
"Because everybody else wants to win it and it's on all their bucket lists and of course, too, it's a race that 40 people have a chance to go out there and win this weekend," Busch said.
"I wouldn't say the same for the race like Atlanta. You go to Atlanta and obviously that's a race where probably 10, 12 guys are going to have a chance to win, but when you show up to Daytona, all 40 people will believe that they have a chance to win."
One wonders if the 500 doesn't happen, will the championship be enough for Busch to cap his NASCAR career?
"It's something I've dreamt of as a kid, something I've always wanted to accomplish and something a lot of people have expected me to be able to accomplish since I joined this sport," Busch said of the championship.
"So, I'm pretty excited to have that now off my shoulders as a champion and to go out and try to get No. 2, No. 3 – however many on down the line – and keep it going."
There is certainly no reason to believe he will stop now.