Get alerts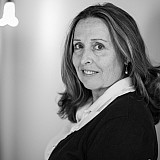 Smith named interim driver of the No. 41 Haas Automation Chevy in the Great American Race.
DAYTONA BEACH, Fla. – Regan Smith is on call to drive the No. 41 Haas Chevrolet in the Daytona 500.
NASCAR announced on Friday that Kurt Busch is indefinitely suspended following the release of a supplemental civil disposition from the Kent County Family Court that outlined the Monday's decision to issue an Order of Protection from Abuse to former girlfriend Patricia Driscoll.
Although Busch plans to appealed NASCAR's decision, there had been no effort to do so at the time of this report.
Busch qualified 24th, however, with the driver change Smith will have to start from the rear of the field.
Smith, 31, currently drives the No. 7 Chevrolet in the XFINITY Series for JR Motorsports. He finished second in the point standings last season. Smith has 172 Sprint Cup starts, most recently last August at Watkins Glen when Tony Stewart removed himself from the car.
Smith's sole Cup victory came at Darlington Raceway in 2011. He has four NXS wins including here in last year's Drive4COPD 300.
SHR said in the release that no driver has been named for next week's race at Atlanta.