Subscribe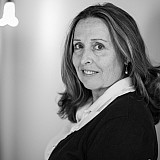 Busy days for expectant dad on the track and off...
DAYTONA BEACH, FLA. – Regan Smith plans to make the most of his opportunity in the Daytona 500.
Smith was named the interim driver for the No. 41 Haas Automation following the indefinite suspension of 2004 Sprint Cup champion Kurt Busch on Friday.
Smith fitted for No. 41
On Saturday morning, Smith was fitted for the seat of the Stewart-Haas Racing Chevy. Rick Carelli, who is Busch's spotter but worked with Smith at Furniture Row Racing, will remain in his role. Smith will run Happy Hour with the Tony Gibson-led team but his immediate concern is driving the No. 7 JR Motorsports Chevy full-time in the XFINITY Series "to get off to a good start" in the season opener".
"I've been focused on what needs to be done on the other side," Smith said. "But fortunately, I've done enough Cup races where I'm familiar with most of the cars. They have changed a bit over the years and obviously this rules package is a little bit different than what I've had the majority of my experience in but on a speedway, the fortunate thing is the drafting is similar from the XFINITY cars to the Cup cars, that's not a big adjustment.
Fortunately, my wife and I have a really good relationship ... I've asked her to leave her legs crossed

Regan Smith on expecting wife
"The last time (he subbed), we had 10 minutes to get a seat in and we had to go quick. That was a little trickier than the other two circumstances…they all take their own shape and form but you make the most of them. I don't think anyone wants to be in as a sub where you have sub under certain circumstances – whatever they might be. With that said, you want to make the most of that opportunity."
Smith's resume
Smith, 31, has 172 Sprint Cup starts – most recently when he subbed for Tony Stewart at Watkins Glen last August. His sole Cup victory was earned at Darlington Raceway in 2011. On the NXS tour, he was four wins including the Drive4COPD 300 here at Daytona International Speedway last year.
One twist to Smith's current status is his wife Megan is expecting the couple's first child in the next two weeks. Smith said they have a contingency plan.
"Fortunately, my wife and I have a really good relationship – obviously, right? We've had discussions prior to this even happening about if it would happen with the XFINITY races," Smith said. "Our same mentality is going to carry over to Sunday. It's a big opportunity for me to drive that car.
"I've asked her to leave her legs crossed as hard as she can so she doesn't go into labor and we'll do everything to make sure I get back as quick as I can if that happens but I will race both races this weekend."
No contact with Busch
Smith has not spoken to Busch, who has an appeal scheduled for noon across the street at NASCAR headquarters. Stewart Haas Racing remains ambiguous regarding Busch's status in the car pending the outcome of the hearing only to say SHR "is preparing to have Regan Smith drive the No. 41 in the Daytona 500."
Smith took part in final Daytona 500 practice, but onle to shakedown the car in single-car runs.