Get alerts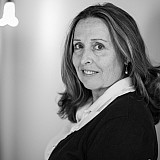 Brett Moffitt to sub in the No. 55 MWR Toyota
FONTANA, Calif. – It's another setback for Brian Vickers.
Vickers, 31, who recognized symptoms of blood clots, informed the team that he would be unable to compete this weekend. Vickers returned to the team at Las Vegas Motor Speedway on March 6.
"Thankfully, because I recognized the signs and symptoms, the doctors caught this early and I'm going to be ok," Vickers said in the release. "I had finished my treatment for the clot I had in my leg back in 2013 and I haven't needed to be on a blood thinner for a clot in my leg or lung since.
"Now I won't be able to race because I'll need to be back on a blood thinner. I'm going to follow doctor's orders and do everything I need to do to get well."
Vickers finished 15th at Las Vegas and 41st last weekend at Phoenix following contact from Jimmie Johnson.
Brett Moffitt will fill in again in the No. 55 Aaron's Toyota. Moffitt, 22, drove the Camry at Atlanta Motor Speedway to an eighth-place finish.
"First and foremost our thoughts are with Brian and his family," said MWR co-owner Michael Waltrip. "He isn't just our race car driver, he is our friend and we know the NASCAR community will continue to rally around Brian.
"We are fortunate to have Brett Moffitt in our system and marveled at his great drive in Atlanta three weeks ago, so we know he can get the job done in the No. 55 this weekend. As this news is very fresh and the situation is very fluid, we can only plan for this weekend at this point."