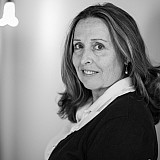 AJ Allmendinger remains optimistic despite being the only single-car team in the Chase.
DOVER, Del. – AJ Allmendinger doesn't mind being viewed as an underdog.
In his first full season with the JTG Daugherty Racing, he's already accomplished a feat with the No. 47 team that they had never experienced – a victory - along with a berth in the Chase for the Sprint Cup.
Unlike most of the uber teams that enter NASCAR's playoffs with high expectations, Dinger - the only representative from a single-car operation - enters the Chase with nothing to lose.
I just want to go out there and give everything I have.

AJ Allmendinger
"No one really expected us to be here anyway, and to have a shot at making it to the next round," said Allmendinger, who is currently 10th in the point standings after finishing 13th at New Hampshire last weekend.
"For us, we just have to run better. Last week was a decent run, but more than anything we just have to go out there this weekend and try to make sure we maximize every lap we are on the race track, and get our car good for Sunday.
"Whatever happens in the race happens. I'm not going to worry about who is around me in points or anything like that. I just want to go out there and give everything I have, and if at the end of the day if it is enough to make it to the next round, then great. If not, that is all we can do."
It all comes down to Sunday
With one race to decide which 12 drivers advance to the Challenger Round in the Chase for the Sprint Cup, Dover could not have come at a better time for Allmendinger. Although he'll roll off 28th on Sunday, Allmendinger has led more laps at the Monster Mile than at any other circuit on the Cup schedule. He has three top 10 finishes in 13 starts at Dover.
"In the past it was a pretty good race track for me.," Allmendinger said. "In the last couple of years, when I have been here, I haven't been too good. I felt like the first race, we had a decent car...the car was okay, but at the same time, a lot has changed since then, so, I feel like over the last few weeks we have learned a lot when it comes to what our race car needs. What I need to be faster around these race tracks.
"We will just see how the weekend plays out.  I think the toughest thing is when the track goes from Saturday to Sunday, it changes a lot. We will just keep that in mind. I feel like if we get the car right, we will have a good shot at it."
Pick your partner
Allmendinger has seen a significant different in performance since the team joined forces with Richard Childress Racing this season. Having a partner with a direct line to the manufacturer has proved beneficial for the No. 47 JTGD Chevy. Allmendinger is clear that without the team's relationship with the Childress group, "we wouldn't be here right now."
Without that alliance...we would be so far behind this year.

AJ Allmendinger
"Especially this year with the new ride-height rule, and the rules package that we had this year, I think it was a big deal just because the setups change so much," Allmendinger said.
"Without that alliance, like last year, the team was trying to do it on their own merit and no notes from anyone else, and you learn as you go. We would be so far behind this year. So to have that RCR alliance…the ECR engine shop side of it just from Daytona to now has gotten so much better, and they keep working hard to find more horsepower, and where we need that horsepower.
"Just to have that relationship with Chevy has been a big deal to us. I think for us, the biggest deal is to maximize the relationship. And that's as us as a race team, has really been the biggest struggle because we don't have the capability in a certain way with enough people to maximize all the info we are consistently are getting from each weekend, or throughout the week to get ready for the race. That is something we are getting better at."
Still, Allmendinger has noticed his team pick up the pace since the Chase began. He feels that his crew chief, Brian Burns and engineer Tony Palmer "have come to the race track more prepared" and are getting better at disseminating the data.
Second chances
Allmendinger is grateful to team owners Tad and Jodi Geschickter and Brad Daugherty for creating an atmosphere that's conducive to excelling. Dinger believes it's the Geschickter's personal investment that elevated this single car operation into the Chase.
"We are a small team," Allmendinger said. "We don't have the biggest budget in the world. Tad and Jodi Geschickter and Brad Daugherty, but especially Tad and Jodi, this is their lives when it comes to it.  When it comes to putting pressure on myself from what you guys (media) think, I could care less honestly. Most of you have written bad stuff about me, and most of you have written good stuff about me. In the end, it really doesn't matter. 
"When it comes to the race team, I care more than I ever have because I feel like it is my team. I see on a daily basis what Tad and Jodi go through to make sure, not just me, but all of us on this race team, have what we need to go out there and be at our best. Because of that, I take everything to heart, whether we run well, or run bad. I take it personally.
"I think when it comes to pressure, there's still more than ever that I put on my shoulders because I want to be at my best. But it is for so many different reasons now. I just care about this team so much, and what Tad and Jodi have done for me on a personal side, just the relationship I've built with them, and to be part of their family…that is what I take to heart, and I want to go out there and run as good as I can."