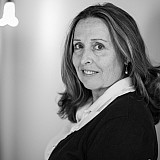 Richard Childress Racing looks to overturn fines.
Richard Childress Racing confirmed on Thursday that it will appeal the penalties handed down by NASCAR to the No. 31 Caterpillar team which involved tampering with tires.
On Tuesday, the sanctioning body issued a P5 penalty to RCR as a result of discovering the modification of the tires which were used at Auto Club Speedway on March 22. NASCAR confiscated tires from Richard Childress Racing, Team Penske, Joe Gibbs Racing and Stewart Haas Racing over the last races.
However, only the No. 31 was found to be in violation of the tire rules (20.16, 20.16.2). Crew chief Luke Lambert was fined $125,000 and team owner Richard Childress and Ryan Newman were penalized with the loss of 75 championship owner points and 75 championship driver points for Richard.
Lambert, tire specialist James Bender and team engineer Surgin were also suspended for the next six NASCAR Sprint Cup Championship races, plus any non-point events and all three team members are on probation until the end of the year. 
NASCAR Vice President of Integrated Communications David Higdon said via Twitter that while RCR asked that the penalties be delayed until the hearing, the docking of the 75 points would stand.
A date has not yet been set for the hearing. Until the case is heard, Newman's team will stay in tact. NASCAR is off this weekend. Racing resumes for the Sprint Cup Series at Texas Motor Speedway on April 11.