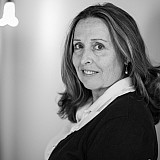 In a Motorsport.com exclusive, Gordon's former crew chief weighs in on the champion's career.
There will never be another driver like Jeff Gordon.
It's not only Gordon's talent that distinguished him from other NASCAR champions or his ability to elevate the sport from a regional series to mainstream America with his charm and good looks.
When Gordon arrived in NASCAR in 1990, no driver had ever been so methodically prepared for the challenge.
From the minute Gordon climbed into a race car, Ray Evernham says the driver's stepfather John Bickford had a plan the would propel the youngster to the top ranks in racing.
Evernham, who was the crew chief for the most productive seasons of the four-time champion's Sprint Cup career, believes Bickford and Gordon transformed the modern-day driver's approach to a career in NASCAR.
Jeff and John Bickford revolutionized the way a driver is looked at and the way parents develop their children and the way they get to Cup.

Ray Evernham
"Bigger than revolutionizing the sport, Jeff and John Bickford revolutionized the way a driver is looked at and the way parents develop their children and the way they get to Cup," Evernham told Motorsport.com. "Since Jeff did that, it's changed the way that every father looks at racing with their son and the direction they want to go in and that you can get there by following that path.
"He broke the mold of what a standard racecar driver was at that time. He brought science and speaking and clean-cutness and the ability to be all of the things that he needed to be. He was polished. He understood the sponsor's dream and still be able to drive a racecar.
"You think about the other athletes that take a sport to the next level and I don't mean just the physical, digging down deep and playing, the business part of it and the scientific approach. I think Jeff Gordon and John Bickford changed the way a race driver was looked at or the way you become a race driver."
Gordon's meteoric rise
Evernham watched the young driver's evolution through the open wheel ranks before moving south to try his hand in stock cars. When the pair partnered for their first test together, Evernham knew in the first few laps that Gordon was "something special".
Only the greatest drivers could give me feedback in that way.

Ray Evernham
"Jeff was the first guy driving a sprint car at 15-years-old, driving a Nationwide car at 18 and a Cup car at 21," Evernham said. "That was kind of unheard of in those days. I had worked at IROC. I had worked with A.J. Foyt and (Mario) Andretti and (Al) Unser and (Richard) Petty and (Dale) Earnhardt and Bill Elliott and I knew the level of talent that those guys had. Immediately, the first day I worked with Jeff, I understood that he was special.
"It's like you can be a great musician and the first time you hear a child prodigy play, you know there's something different about the person. I had seen him race a lot on TV and I was a big fan of what the kid was doing in the midget cars, but the first day I worked with him and the first time he came in and told me what he felt in a race car, you knew there was something different about that person because in his world, he processes things differently than we do. And only the greatest drivers could give me feedback in that way."
The Gordon/Evernham partnership earned three Cup titles and 37 of the No. 24 teams 92 career victories in their seven seasons together before the crew chief left Hendrick Motorsports at the end of the 1999 season to become a team owner.
During that period of time, Evernham says that Gordon's maturation process was different than other drivers that need time to blossom. The veteran racer contends that the four-time champion innate gift was fully established by the time he climbed into the No. 24 Chevrolet.
"He was mature as a driver from the moment he sat in the car," Evernham said. "Maturing as a person is different. He's matured as a person and has become a confident guy and businessman and is able to make decisions and that. But what was funny was when he was a kid, he was screwing off like any other kid doing crazy dance moves and music and jacking around with bubble gum and stuff like that. But once he got into the car and put his helmet on he immediately was a good and mature as any driver I had ever worked with.
"But we went through the standard knowing how to treat people, knowing how to talk on the radio, knowing when not to be a spoiled kid – and all that was gone in the first year. By the second year, Jeff Gordon was really ready to win races and challenge for championships. We won some races, we weren't necessarily ready to run for the championship but we certainly did in '95. But the maturity behind the wheel has always been there for him."
Evernhams says there's been two times during the course of Gordon's career when he's seen the Champ "make a transition" – any time he gets behind the wheel or before he addresses an audience.
"At 18, 19-year-old when he was still driving the Baby Ruth car, Jeff had the ability go in front of a group of people and command the room and speak as eloquently as any businessman or politician would have to," Evernham added. "Then he would walk out the door and say, 'let's play pinball."
Gordon's contribution
Evernham believes Gordon's legacy will far transcend being "one of the greatest drivers to ever step inside of a racecar". Gordon paved the way and provided a proven career path for aspiring racers outside of the traditional hotbed of stock car talent in the South.
Who is the driver who really changed what the modern driver today looks like and what it takes to get there?

Ray Evernham
"You'll always battle who was better: Ruth, Mantle or Maris or Petty, Earnhardt, Gordon or Pearson," Evernham said. "That's always a matter of opinion. What isn't a matter of opinion is who is the driver who really changed what the modern driver today looks like and what it takes to get there?
"Who opened up the door for all these kids across the country in gokarts and quarter-midgets and showed them that you do have to work out and you do have to be clean-cut and you do have to know how to speak and that you do have to know how to represent sponsors well at appearances.
"I think Jeff Gordon set the mold for that. That's something where he's always going to be the first and be remembered for being that guy that had the plan from the first minute he sat in a quarter-midget at 5-years-old, he and John Bickford had a plan."
The end of an era
Evernham called Gordon's semi-retirement from the driver's seat "inevitable". They had discussed Gordon's decision for more than a year – including this past weekend when they were playing together in the desert outside of Yuma, Ariz.
While Evernham knows Gordon is not walking away from the sport and expects to see him frequently at Hendrick Motorsports, when he woke up this morning, the reality of Gordon's announcement hit him.
"It's really a little bit said and a little bit emotional," Evernham said. "Where in the hell did the time go? The first time I saw Jeff he was 18 with the mullet and the moustache. I can't imagine how John must feel because Jeff was a year old when John met his mom.
"They've had this plan and they've worked really hard and he'll leave the active part of this sport of one of the greatest ever."