Get alerts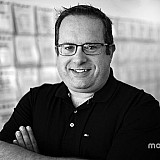 Persistent rain showers have delayed the start of Sunday's Quicken Loans 500 NASCAR Sprint Cup Series race at Phoenix International Raceway.
The race was originally scheduled for a 2:30 p.m. ET start but remains under a delay.
NBC, which was scheduled to broadcast the race, has already announced coverage of the race will move to NBC Sports Network if lasts past, or begins after, 6 p.m. ET
Sunday's race is the last to set the four-driver field that will compete for the series championship next weekend at Homestead, Fla. Win his victory at Martinsville, Va., Jeff Gordon has already clinched one of the four title berths.
Should one of the seven remaining eligible drivers in the Chase win Sunday's race, they would automatically advantage to the title race. The remaining two positions would be filled by drivers based on points.
Jimmie Johnson will start the race from the pole.