Get alerts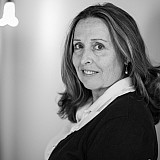 David Ragan hopes to make the most of his final opportunity with JGR.
TALLADEGA, ALA. —With Joe Gibbs Racing preparing the race car, it would be difficult to refer toDavid Ragan as a dark horse in Sunday's Geico 500. 
But it's not simply the equipment. Ragan's best track on the circuit in Talladega Superspeedway. While the Unadilla, Ga. native has wins at both restrictor plate tracks, in 16 starts on the 2.66-mile track, Ragan boasts four top fives and seven top 10 finishes. 
Another Talladega triumph?
"Any track you can come back to that you've won at before is a great feeling," said Ragan, who rolls off ninth on Sunday."You always relive some of those memories driving through the tunnel and the security guards give you a little extra courtesy if you don't have a parking pass or something – they'll let you in a little easier – but, yeah, it's great coming back to Talladega. 
"This is a race track that's not too far from my hometown. I remember coming here as a kid watching a few races and it's obviously a lot of fun to come back here with the No. 18 team." 
Ragan, 29, finished 17th in the Daytona 500 with Front Row Motorsports, where he started the season in the No. 34. Ragan has competed in the Bob Jenkins-owned Ford since 2012. 
A new opportunity
In his first four races with FRM, Ragan never finished worse than seventh. But last year was a struggle. When Kyle Busch was injured in an XFINITY Series race at Daytona, that opened the door for the affable Ragan to have a second chance in NASCAR's Sprint Cup Series. He's been behind the wheel of the No. 18 ever since.
With Ragan 19th in the point standings — the most consistent he's been since leaving Roush Fenway Racing at the end of the 2011 season — he doesn't want to leave anything on the table even at one of his better tracks.
You have to go for it
"I think the risk versus reward is a lot more today because it's so important to get that win and obviously it's important every week to run as well as you can and get as many points as you can, but if you can get a win it just solidifies your Chase spot and it just makes the rest of your season so much more comfortable and laid back and less pressure," Ragan said. "Obviously, on the last lap, you just have to take it – every situation's a little bit different depending on where you're at and what probability you have to actually win. 
"You certainly don't want to do anything foolish and jeopardize tearing up your race car and you don't want to finish 20th when you could finish third of fourth, but you definitely are very aggressive and all you can think about is winning those final five or six laps if you're in contention. It's my job to try to just be in contention there at the end – try to do what we have to do the first 450 miles to be in contention those final few laps."
Moving over to MWR
While Ragan has performed admirably with JGR, the ride was only temporary. The team will plug Busch's protege Erik Jones in the Camry next weekend at Kansas. Still, the opportunity provided Ragan with a stage to showcase his talent. Consequently, Michael Waltrip Racing came calling. With Brian Vickers out of the seat indefinitely due blood clots, Ragan brings consistency to the No. 55 Aaron's team - something that has been lacking from their effort the last few seasons.
Although MWR will be the third team Ragan has aligned with this season, he's just grateful to have had an opportunity with JGR and the chance to improve his standing in the garage with another competitiive team. 
"It's been a good run for me for these guys and I think the last race in the 18 car it's important to try to end on a good note," Ragan said. "The last couple weeks have been kind of rough, so it's going to be important to try to run well and get a good finish and just have some fun…looking forward to a fun race on Sunday."