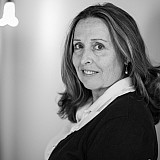 David Ragan required seven stitches on his left hand earlier this week.
David Ragan has a good excuse for leaving his left glove on this weekend — and no, it has nothing to do with emulating Michael Jackson.
Ragan, who qualified 21st for Sunday's Southern 500, slashed his hand with a box cutter on Tuesday while trying to install a dryer vent at his house.
"I left the glove on during practice yesterday because every time I took it off, the bandage came with it and irritated the cut," Ragan told motorsport.com on Saturday. "And it's not like we're sweating here or anything. As great as it is to have Darlington return to its original weekend date, I was fine with April."
All kidding aside, Ragan required seven stitches to close the cut and added he was "glad my tetanus shots are up to date."
As for the No. 55 Aaron's Toyota, Ragan said it was "hard to get the car dialed in" with the lower downforce and new tire package.
"It would feel decent for 10 to 12 laps," Ragan said. "In second practice, we made two long runs to build consistency for Sunday. But I think we have an eighth to 12th-place car."