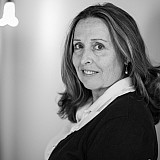 Edwards opens his eyes to a different type of horsepower
VERONA, Ky. – Can California Chrome be the first horse to win the Triple Crown in 36 years?
Steve Cauthen, who was the last jockey to accomplish the feat atop Affirmed in 1978, certainly believes so.
Cauthen is impressed by Chrome's temperament and feels the three-year-old is "just that much better than the horses he's racing against."
"Everybody needs a good product to sell and horses are the product," Cauthen said. "Star horses, they're hard to fine. In fact, if I could find an $8,000 mare and breed her with a $2,500 (sire), I'd do it tomorrow if I thought I could come up with California Chrome."
And just as it's in the best interest for a jockey to size up the competition and understand the surface he's running on, the same can be said for race car drivers.
The pair discussed the similarities between horseracing and auto racing with Edwards leaving the Blue Grass State with a new appreciation for the Sport of Kings.
"I've ridden a horse a couple of times and they kind of scare me quite a bit to be honest with you," Edwards acknowledged. "You don't have a steering wheel. You're just making suggestions and they kind of do what they want."
"That's why you have a whip," Cauthen replied.
"They didn't give me a whip," Edwards said.
Last year, he started on the front row, led 35 laps, but finished 21st when the car wouldn't handle in traffic.
When Cauthen was asked to offer advice to Edwards as he attempts to earn his own 'triple crown' the retired jockey, who now breeds horses, humbly replied, "Carl doesn't need any pointers from me about racing cars, that's for sure.
"But I remember that last three weeks between the Preakness and the Belmont, that it was a long three weeks, the buildup to it. You have to treat it like it's any other race – even though it isn't any other race. You have to focus on the best way to handle the situation to have your horse -- or your race car -- in front at the end of the distance.
"What's intriguing to me is hearing Carl talking about the track's surface and how it plays a lot into it. It's the same with racing. There's certain days when you know you need to be off the rail or you need to be right down on the rail to get the best ground. It's intriguing to think that a race track can be that different."
The Roush Fenway racer was equally fascinated by Cauthen's accomplishments. Rather than be asked questions himself, Edwards put on his reporter's helmet and turned the spotlight on the award-winning jockey. Having studied Cauthen's accomplishments, Edwards wanted to know what distinguished him from the other riders.
"Well, it's probably just like your sport, you need a good horse or car," Cauthen said. "You have to the power, the good horses all have speed but they have to have stamina as well obviously in the last leg, you need a lot of stamina especially on mile-and-a-halves.
"It's a sense of timing. There's a fearless it takes to know when to go or when you need to get through a gap or bump somebody up the – er, rear end to make sure they know you're there and need to get out of your way. Obviously, there are differences between the two. But you have to have that fearlessness, that desire to win and take the chances that are necessary to ride to victory."
Perhaps a change of scenery would reignite the win-at-all-costs temperament that carried Edwards to 16 of the 22 career wins in his first four full years of competition.
"I haven't been out front as much as I've liked this year," Edwards said. "But it is interesting when you get in a good race with someone and you push each other for a long time you see where people's weaknesses are, there's a lot of that. It's really fun.
"It's fun at a place like Kentucky where you have to drive a car and manhandle it and work your way through the bumps and the slick spots on the racetrack. The banking is different in different areas. It's a really great place to do that."
With all the hype surrounding the Belmont Stakes on Saturday (NBC, 4:30 p.m. to 7 p.m. ET), it's not surprising that Cauthen has reflected on his glory days.
"We've talk about the great rivalry between Affirmed and Alydar," Cauthen said. "The Belmont was the best, most excited race I had ever seen or been involved with, obviously, so great memories for me. I remember how exciting it was to be involved in the series…you're just trying to focus on the attention to details – hope you don't miss anything – and the bases are covered and you've done everything you possibly can to make sure your horse is ready to go.
"Obviously, there have been 12 horses that have had a chance. What it's proven to me is how difficult it is to get it done."
Edwards knows a little something about being close to greatness -- only to watch a championship slip through his hands. Most recently in 2011, Edwards had a three point lead entering Homestead Miami Speedway. He simply needed to finish ahead of Tony Stewart to win his first Sprint Cup title. Although Edwards led the most laps, Stewart won the race and the title.
"I'm pleased with the way our season has gone but we need to be faster," Edwards said. "The screen saver on my phone is the schedule of the last 10 races, so all I'm thinking about is that Chase and how we can go out win it. There's nothing I want more than to be the champion of the Sprint Cup Series. I think we can do that if we focus, work on a few things and have a little bit of luck."
The racers left each other with a better understanding of their respective sports but also with the realization that champions are a rare breed.
"You have to have is a great horse with a good mind on him that can take in all the craziness that is involved with all these races, the buildup to it," Cauthen said. "California Chrome, like Affirmed, basically likes to go out and stand up for pictures. That's a special kind of an attribute that most horses don't have. They're usually more nervous. They see a flash and want to get away from it.
"A horse like Spectacular Bid, the very next year, looked like he was going to do it. I don't know what stopped him supposedly the pen or whatever. But there's a reason it doesn't get done that often because it's a great achievement."