Get alerts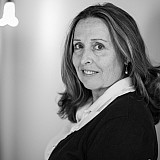 Low downforce package changes the dynamic of the competition in the Quaker State 400.
If three-wide racing with cars banging and sparks flying isn't enough to get your motor running, you might be in serious need of a tune up.
While it's too early to grade the new low downforce Sprint Cup package, Saturday night's Quaker State 400 was one of the best shows NASCAR has put on at an intermediate track in a long, long time. 
Whether it was the tight packs in the back, the three Joe Gibbs Racing teammate running three-wide at the line on Lap 213 following the 10th caution or the 22 green flag passes on the race between eventual winner Kyle Busch and Joey Logano or Busch versus Brad Keselowski or Carl Edwards and Denny Hamlin, the racing appeared to be back in the drivers' hands. 
For most of the competitors, the racing was a blast — and it showed.
"I was really impressed though how wide this racetrack got," Busch said. "The Kentucky Speedway was really, really cool to see from the bottom all the way four lanes up and might even have been wider if it were are a day race, just slipping and sliding a little bit more but fun race. The track lended itself to options for us drivers.  I think the aero package lended itself to options for us drivers to be able to move around and try different things."
In control of the situation
Busch wasn't certain how his car would react when he chased down Logano in the closing laps, but much to his surprise the aero push wasn't nearly as severe.
 It wasn't as bad as it has been with the other aero package where you just stall out and that guy can basically manipulate whatever you're going to do.

Kyle Busch
"When I got to Logano there late in the going I knew he was going to come up and block my lane and take my air," Busch said. "But when he did, it wasn't as bad as it has been with the other aero package where you just stall out and that guy can basically manipulate whatever you're going to do.  
"And I could move down, I could turn down and I could get underneath him and we kind of swapped the lead a couple times for a couple laps and then finally I was able to get by him and move on away.  But, hopefully all the drivers enjoyed it.  I guess I did the most because I won.  But it feels good to win."
Even the losers felt like winners with the new aero package. Edwards, who finished fourth, believes if Goodyear had more time to develop a tire to accompany the lower downforce setup and NASCAR knocked another 700 to 1,000 pounds of downforce from the cars it would promote even better racing. 
I felt like a race car driver tonight.

Carl Edwards
"I felt like a race car driver tonight," Edwards said. "I could actually drive the car, I was steering and sliding, I about wrecked a few times.  You know, I felt like I was doing something, not just sitting in line.            
"So I was really excited about the racing.  I hope it looked good.  I'm not just saying that because we ran well, I made that decision about halfway through the race, regardless I was having a good time."
The usual suspects
With all four Joe Gibbs Racing Toyotas finishing in the top five, it was a solid night for that organization. Team Penske also enjoyed a solid showing with Logano and Keselowski finishing second and sixth, respectively, Although Logano was still smarting from the loss, he conceded that with the cars all running relatively the same speeds, the driver's ability to navigate traffic, find the right line or managed his tires dictated the outcome — as Hamlin discovered on Lap 71 when he wore his tires to the cords.
"I thought it was an improvement," Logano said. "I felt like we can enter behind each other, and the affect of being behind a car wasn't as big.  So I think that's good.  You're never going to get rid of (aero push) completely, we're going too fast.  But I think directionally it was correct."
Statistically, Kentucky has been dominated by Joe Gibbs Racing and Team Penske. Saturday's results were no different. The best Chevy, Jeff Gordon, finished seventh and was followed by the Hendrick-powered cars of Kevin Harvick, Jimmie Johnson, and Kurt Busch — none of which led a lap. 
The jury is out  
Gordon, who was competing in his last race on the 1.5-mile track, felt it was a solid evening for the No. 24 team but given the rough ride at Kentucky Speedway, he reserved judgment on the new package. 
"It's hard to gauge at this place," Gordon said. "It is such a challenging racetrack already.  Basically the cars just drove really bad right from the beginning and just always drove bad around all the cars.  It didn't change a whole lot when you are around other cars.  I don't know.  I think we have to give it a try somewhere…we've got to get the right tires on it.  
"This is not the right tire.  It is still way too hard.  It doesn't have near enough grip at the beginning of a run.  It doesn't really fall off.  The only way you can make a low downforce package work is to have the proper tire on there.  I'm glad we tried it, did a little more work, I'm looking forward to trying it again.  I'm looking forward to trying what we are going to have at Indy too."
Back to the drawing board
In two weeks, NASCAR will try a high drag package at Indianapolis Motor Speedway with a nine‑inch spoiler, a one‑inch wickerbill, a two‑inch splitter leading edge and a 43‑inch radiator pan compared to the three‑and‑a‑half‑inch spoiler, one quarter‑inch splitter leading edge and 25‑inch radiator pan that was used at Kentucky.  
Because Goodyear tested tires at the Brickyard in April and the new aero package was selected two weeks ago, there was not ample time to develop and a tire-specific package for Indy or Michigan (Aug. 16) either. 
And since Indy and Michigan are horsepower tracks, the balance of power could shift back to the Hendrick Chevys again. Toyota has never won the Brickyard 400 and a Ford hasn't been in Victory Lane on the 2.5-mile track since 1999.
Logano is a proponent of track-specific aero packages. He supports NASCAR's quest to improve the on track product particularly at a motorsports mecca such as the Indianapolis Motor Speedway which Logano called "one of the crown jewel events of NASCAR".
"You have the Brickyard 400, the Daytona 500, those are the biggest races of the year," Logano said. "We can't afford to have a bad show and I feel like we have had some not very good racing there in the past.  You know, so the racetrack's just hard to race on for our race cars.  There's not a place that we can get clean air to try to catch up to cars in front of us, it's a single groove racetrack.  
"So, the theory is you look at Indy cars, that's one of their best races, because they can draft down the straightaways and I think that directionally, that's what we're going to try to do at a racetrack like that.  Where the speeds are high, we're on the gas a lot, and it's super, super hard to even get to a car, hopefully we can make the runs and be able to see cars draft up and be able to pull out.  We're talking a nine inch spoiler and that's huge.  That thing's going to be pushing a boulder through the air.  
"We're going to be on the gas a lot.  We're going to be wide open a lot.  Obviously horsepower is going to show a lot when we go to a racetrack like that.  And obviously a lot of people will obviously be trying to trim their cars out with that much drag on the cars.  So we'll have to wait and see.  There's a lot of unknowns, but directionally, we got to try something different there because that's one of our most important races of the year."