Subscribe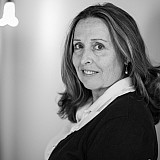 Testing ramps up for NASCAR Sprint Cup teams.
So what is your favorite Chase team's test strategy moving forward?
Several organizations have adopted an interesting approach for either advancing their drivers into the Chase or maximizing their opportunities with NASCAR's latest playoff system.
First, a quick review: Following Richmond, 16 drivers will advance to the Chase to the Sprint Cup. Four drivers will be eliminated after each round - Challenger (Chicagoland, New Hampshire, Dover), Contender (Kansas, Charlotte, Talladega) or Eliminator (Martinsville, Texas, Phoenix) and you automatically advance to the new round. Win in the Eliminator Round and it's an instant shot at the title at Homestead-Miami Speedway.
Don't be surprised if Homestead-Miami is on every team's plan. After all, it's a winner-take-all format and each organization has to be optimistic that they'll make it through Phoenix whether they have a chance in hell or not.
But what races could be game changers for certain drivers along the way?
Select a game plan
For JTG Daugherty Racing, testing at Watkins Glen was a game changer for the No. 47 and AJ Allmendinger. The additional track time and preparation certainly factored into Dinger's win on Sunday.
"With a team like ours, any time we can have a test at any racetrack, it's important," Allmendinger said following his win. "But we came here last year and tested and it really helped out.  We had a shot to win last year.  I thought we had a great test with our Scott Products Chevy, and as I said, I was cautiously optimistic, because I didn't want to get too excited but I really thought we had a good car. 
"We get so much help from Richard Childress and ECR and Chevy with the alliance, but there's no substitute for our own on‑track testing, and we don't get a lot of it. I felt like we maximized that test.  We did everything we needed to do during that test to come here and come back and say, okay, this is the little box that we're going to work in.  This is what we know works and what doesn't work and we're not going to skew from that. 
"It was definitely huge for us to have that opportunity because without that, you just don't know. Half these races we're testing stuff trying to figure out what direction we need to go.  To be able to shorten that box is such a big deal for us."
We get so much help from Richard Childress and ECR and Chevy with the alliance, but there's no substitute for our own on‑track testing, and we don't get a lot of it.

AJ Allmendinger
JTGD tested the two road courses and Martinsville Speedway. Richard Petty Motorsports, another team that would likely only qualify for the Chase with a win, adopted a similar strategy. Marcos Ambrose selected the Glen knowing it was his best opportunity to win. His RPM teammate Aric Almirola also selected tracks where he believed he had his best shot – then won at Daytona. Still, in addition to Watkins Glen, RPM came up Charlotte, Michigan and Chicagoland.
Back to the drawing board
Hendrick Motorsports, considered NASCAR's powerhouse, had three of its four drivers - Dale Earnhardt, Jeff Gordon and Jimmie Johnson – in the Chase after the first 12 races. HMS believed that testing at New Hampshire would benefit the company twofold: by offering Kasey Kahne seat time for a potential win in the July race and to kick off the Chase strong considering that NHMS serves as the second race in the Chase.
The result? HMS' best finishing car was the No. 88 Chevy in 10th. Johnson was sidelined by Lap 11 with tire issues. Gordon ran out gas and finished 26th.
Team Penske's Brad Keselowski won the race. Where did he and teammate Joey Logano test? The Milwaukee Mile.
Gordon acknowledged after the race, "We've got to work on it. We weren't good enough to win, in my opinion, but we weren't far off. So that gives us something really good to work with and notest to take back and go over and debrief with our teammates and hopefully come back even stronger."
But it takes more than 'hope' to win races even when you're as strong as Hendrick Motorsports.
That's why Joe Gibbs Racing is being so protective regarding its testing plan. Unlike HMS that gathers data from its four teams, Stewart-Haas Racing's four teams, Chip Ganassi's two teams and HScott Racing, JGR can only rely on itself and what knowledge is gathered by TRD through Michael Waltrip Racing, which has yet to win in 2014.
Last week JGR used its first test of the season at Chicagoland. Dave Rogers, crew chief of the No. 18 team says with the organization's slow start to the season, the emphasis has moved to the Chase tracks.
"Until you start the season, you don't know what you're lacking," Rogers said. "You have to race against people to understand where you're getting beat. Hopefully, the longer you wait in the season, the better the stuff you'll have to test.
"Other teams have paired up with other teams and they're doing multiple testing. Unfortunately, we're not in that boat. NASCAR issues four tests and that's what we're using. We don't have satellite testing with our race engineers – our equipment. We only have four legitimate tests. So we have to make them count and we'll make them count by focusing on the Chase."
You have to race against people to understand where you're getting beat.

Dave Rogers
Team Penske is in a similar situation. With just two race teams – and no alliance with any of the other Ford organizations at this time, Penske had to be judicious with its test schedule. But with multiple wins for both drivers, Penske could focus solely on the playoffs. Their first test? Charlotte Motor Speedway -- due to the prevalence of intermediate tracks in the Chase and how the 1.5-mile tracks are divided among the final 10 races.
"We're going to be very, very busy over the next 12 or 13 weeks leading into Homestead testing four times," Brad Keselowski said. "We think that's the advantage we need to help push us over the edge to get us the second Cup championship for the 2 team."
Risk versus reward
Roush Fenway Racing tested at Michigan International Speedway last month after a miserable outing in June where not one of the RFR cars posted a top 10 finish for the first time since 2000. The two-mile track has provided a Chase springboard for Roush veteran Greg Biffle over the last two seasons.
Biffle, who is currently 12th in the point standings, won two of the last four races at Michigan but finished 20th in June, says he's "excited about this weekend".
Still, given the announcement on Tuesday of his primary sponsor 3M leaving at the end of the year, a Chase berth is critical to bolstering the No. 16 team in the short term. RFR's next test will be August 25 at Chicagoland. Its last two tests are scheduled for Texas Motor Speedway and Miami Homestead Speedway.
Stewart-Haas Racing currently has tests scheduled for Chicagoland on Aug. 25-26, New Hampshire on Sept. 2-3 and Homestead (TBD). SHR had attempted to test at Atlanta but that fell through.
Winners and losers
With 12 winners – and four races remaining to determine the Chase grid, the top teams are now scrambling for those last four positions.
Richard Childress Racing is one of those teams. Ryan Newman is eighth in the point standings and has the numbers but not a win to transfer. Austin Dillon is 14th in points and out of the Chase zone but a win would leapfrog him over other candidates. RCR tested at Pocono, New Hampshire and Atlanta. According to RCR's director of competition Dr. Eric Warren, the final test "has not been decided pending the Chase battle."
For Hendrick Motorsports, securing a spot in the Chase for all four drivers is a top priority but Kahne remains on the bubble at 13th in the point standings. His crew chief Kenny Francis doesn't seem concerned since Kahne has wins at the final four tracks before the play-offs including Bristol last year.
Hendrick Motorsports will concentrate on the Chase tracks with tests at Martinsville, Phoenix and Homestead.
"We're just going to keep racing and hopefully we will get there," Francis told Motorsport.com. "We're more focused on getting in it. Alan (Gustafson, crew chief of the No 24) and the other guys they're all looking ahead. If you're in, you just don't want to be in the bottom three, kind of like American Idol. Each of those stretches of races are like that. You don't have to be the best, but you don't want to be the worst either."
If you're in, you just don't want to be in the bottom three, kind of like American Idol.

Kenny Francis
Breaking it down
Gustafson believes the key will be to "run real well and win" in the different segments. He feels that Martinsville will be one of the No 24 team's best opportunities to win. He's also looking at Texas and Phoenix.
"First we need really good cars," Gustafson said. "Then we need to look at each of those segment s and figure out how to exploit that."
JGR also has two cars qualified for the Chase with wins by Denny Hamlin and Kyle Busch. Matt Kenseth is the first driver in points (third) sans win. With all three cars comfortably in locked in, Rogers says JGR is "going to stay focused on the Chase tracks."
"We haven't nailed everything down now – and I don't want to tell you what we've nailed down now," Rogers added. "I think everyone will test Homestead. We'll keep looking at it.
"Each round gets more difficult to make it. So the first round there are 16 cars, that's going to go down to 12. Three will advance on wins. The other nine will advance on points. Realistically, the first round is about consistency.
"The final round is the extreme. It's about winning. So I think your strategy has to evolve throughout the Chase. A DNF anywhere in the Chase is devastating so you have to be running consistent but the strategy will vary throughout. It's more important to concentrate on winning late in the Chase."
Who has the best plan? We'll know in Homestead 14 races from now when the Sprint Cup champion is crowned.