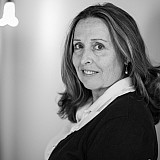 Kurt Busch is being investigated, based on the allegation of domestic abuse.
On Friday, the Dover Police Department confirmed an ongoing investigation involving NASCAR Sprint Cup champion Kurt Busch, involving former girlfriend Patricia Driscoll. The Armed Forces Foundation, which Patricia is the president of, has suspended its association with Busch.
Dover P.D. Official Statement
"The Dover Police Department can confirm that an investigation is being conducted based on an allegation of domestic assault that is alleged to have occurred in the City of Dover involving Mr. Busch. These allegations were brought to the Dover Police Department on Wednesday, November 5th at 2:00PM. At this time, the department is still investigating the victim's claims and will not have any further comment on this matter in order to preserve the integrity of the case. The Dover Police Department will release further information as it becomes available. We appreciate the public's and media's patience in this matter and are confident that the department is taking the proper investigative steps to ensure the case is resolved appropriately."
Busch, 36, currently drives the No. 41 Haas Automation Chevy for Stewart Haas Racing. He is currently 14th in the Sprint Cup point standings. The Las Vegas native has 25 wins, most recently at Martinsville Speedway in March.
SHR Statement
SHR spokesman Mike Arning told Motorsport.com via email, "This is an allegation Stewart-Haas Racing takes very seriously, but we're still gathering all of the facts and are not in a position to comment in greater detail."
NASCAR statement from Brett Jewkes, Senior Vice President and Chief Communications Officer
"NASCAR is aware of the investigation involving driver Kurt Busch. We recognize the seriousness of this matter and are actively gathering information from all parties, including law enforcement authorities and Stewart-Haas Racing. It would be inappropriate for NASCAR to comment further on this matter until we have more information."