Get alerts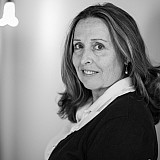 MWR's owner points could prove useful to rookie racers such as Ty Dillon and Ryan Blaney.
Before the fire sale begins at Michael Waltrip Racing, team owner Rob Kauffman has isolated a few assets that could bring a handsome price prior to the dissolution of the company at season's end.
Among the coveted commodities remaining in the MWR inventory are the points from the Nos. 15 and 55 Toyotas. Two organizations that could be interested in obtaining those points are Richard Childress Racing for Ty Dillon and the Wood Brothers for Team Penske protege Ryan Blaney.   
Getting the point(s)
Team owner Richard Childress told motorsport.com that the organization is still working on Dillon's schedule for next season but acknowledged,"Yeah, we're talking to some people about points in case we run him full-time next year."
Dillon, Childress' 23-year-old grandson, is currently second in the NASCAR Xfinity Series standings. His sole win on the tour came last year at Indianapolis Motor Speedway.
We definitely want to work something out where we can run (Ryan) Blaney the whole season

Roger Penske
In just six Cup starts over the last two years, Dillon has improved significantly, raising his average finish by five positions this season over last year.
"As of now, we're still in the making," Childress said. "We're still trying to find out the way to go."
Similarly, owner Roger Penske is contemplating Blaney's future. In 2015, Blaney is scheduled to compete in 17 races. The 21-year-old third-generation racer's progress has been hampered by missing the Coke Zero 400 at Daytona and the Kentucky Sprint Cup race (because of qualifying rainouts) and by three engine failures. Blaney's average qualifying effort of 15.3 has been solid--when weather hasn't prevented him from competing. 
Getting Blaney more seat time
"We definitely want to work something out where we can run Blaney the whole season," Penske said. "Hopefully, a combination with the Woods or something here. We'll just have to see how the whole thing works out."
Blaney's best Cup result this season was fourth at Talladega Superspeedway in May. With just a  limited schedule in the Xfinity and truck Series, Blaney has one win, six top fives and seven top 10 finishes in nine NXS starts and one win, three top fives and four top 10 in four NCWTS races.
"I think Ryan has done a great job," Penske added. "That race with Kyle Busch really showed what he could do. I think from that point on, he's had a lot more confidence. He's a good driver. He's a smart driver and I think he's got some respect in the garage area at an early age which is important."