Get alerts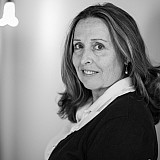 Roger Penske has tremendous success at Indianapolis Motor Speedway, but the Brickyard 400 still eludes him.
Team Penske has enjoyed tremendous success at Indianapolis Motor Speedway.
No other organization can claim 16 wins or 17 pole positions in the Indianapolis 500.
But the one trophy missing for team owner Roger Penske's case is the Brickyard 400.
The Captain acknowledged that winning Sunday's race "would be something special."
"That has gotten away from us," Penske said.
Chip Ganassi was the first team owner to sweep the Daytona 500, Indy 500 and Brickyard 400 in one season when Jamie McMurray brought home the NASCAR hardware and Dario Franchitti earned his second of three Borg-Warner trophies in 2010.
Two years later when the NASCAR XFINITY Series debuted at the Brickyard, Team Penske's Brad Keselowski battled his way into the winner's circle at the 2.5-mile track.
Close, but no cigar
But in 21 attempts at the Brickyard 400, Penske drivers have fallen short of the Sprint Cup win. In 40 Cup starts at the Brickyard, Penske's best finish was second three times with Rusty Wallace (1995, 2000, 2002). Keselowski has a pair of ninth-place finishes in the No. 2 car while Joey Logano finished a career-high fifth last year.
"We've been close a lot of times early on and we have to execute there," Penske told Motorsport.com. "But it would be a great place to win."
After winning the Daytona 500 with Logano last February, Penske said his next goal was winning the Indianapolis 500 and then the Brickyard 400. Since raising the bar with his 16th Borg-Warner trophy in Juan Pablo Montoya's win in May, the pressure once again is on Team Penske's NASCAR drivers at Indy this weekend.
"We were close a couple of times and I am going to have a good talk with these guys on my right (Logano and crew chief Todd Gordon) and the ones that aren't here about how we can get that. That seems to be one – Jeff Gordon seems to have the combination there.
"Maybe when he retires we will have a chance. That would be real special."
Penske weighs in on aero packages
Two weeks ago at Kentucky Speedway, NASCAR debuted a lower downforce package which enhanced the competition in the Quaker State 400.
This weekend at Indy, the sanctioning body will test a high-drag aerodynamic package in an effort to promote pack racing and drafting.
For Penske, who fields four IndyCar teams, track-specific aero packages are nothing new. The defending IndyCar champion team owner — and current points leader — advocates a similar system for NASCAR.
"I think we have to get better racing," Penske added. "I think the fact that we go to different tracks on the Indy side makes a big difference when we change the setups.
"We can do the same thing here. It's not that complicated. So far, so good."