Get alerts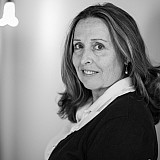 Before the season started, Joey Logano was one of the favorites for the 2016 Sprint Cup Championship.
After six wins in 2015 — and sweeping the Round of 12 races in the Chase —Logano's bid for the title was full speed ahead until Matt Kenseth exacted his revenge at Martinsville, a blow the No. 22 Shell-Pennzoil team simply couldn't overcome. 
But Team Penske was full of hope entering 2016 — Roger Penske's 50th season in motorsports. With two of the top wheel men in the sport, Logano and 2012 NASCAR champion Brad Keselowski, the Captain had a solid opportunity for a second Sprint Cup title. 
The odds got considerably better after Logano's win at Phoenix.
"The team really was disciplined," Penske said of the No. 22 crew's performance on Sunday. "It executed the pit stops. I think you saw that almost at every stop we picked up two or three spots, and Joey's restarts were classic Logano. I mean, no one was able to be as cool as he was and take the position.      
"For me here on our 50th year to have this success, it's pretty special, with IndyCar under our belt, now having a chance to race with four guys or three other guys that were representing Gibbs and Hendrick, I'm just glad to be in that class."
Two championships in one year?
Penske won the Verizon IndyCar championship handily. Simon Pagenaud won five races and was on the podium in half of the 16 events by the time the title was decided at Sonoma Raceway in September. His Penske teammates, Will Power and Helio Castroneves, finished second and third, respectively in the IndyCar standings. 
Then the focus turned to Team Penske's NASCAR effort — and the Chase. 
Keselowski was having a remarkable season. He was the first driver to reach four wins, all within the first 18 races. The No. 2 Miller Lite crew enjoyed an average finish of 3.25 in the first round of the Chase and finished seventh in the first race in the Round of 12. An accident  and 38th-place finish at Kansas, when Keselowski got loose exiting Turn 4 and was punted by Denny Hamlin, forced Penske's flagship crew into a must-win situation at Talladega. He led 90 of the first 143 laps but then Keselowski's engine failed on Lap 144. 
Logano inherited the lead five laps later and went on to win the race. It was almost fate. As one Team Penske driver was eliminated, the other picked up the slack. 
"To see the way the guys worked together, you saw many laps they ran one, two, three, just grinding down laps," Penske said after the Talladega win. "It was kind of our plan. We see (Joe) Gibbs had a plan in the back. We had a plan in the front. We knew we had to run up front in order to get ourselves in the next round.
"It was really tough on Brad. He really had a good car, led 90 laps. Probably as dominating as I've ever seen anyone here. Could just drive right up to the front. I think the thing that these crew chiefs patched together, he was able to come up on Joey and he was able to go when it was time to go. As Todd (crew chief Gordon) said, it was certainly a team effort."
Talladega, Logano's second win of the season, ended a 17-race drought. It's not that the No. 22 team was off during that stretch. Logano led laps in 10 races. He posted eight top fives and 13 top 10s. While his 6.3 average finish in the first round of the Chase wasn't nearly as impressive as Keselowski's, Logano easily moved on to the next round. Charlotte was a disaster, but the team rebounded with a third-place finish the next week at Kansas followed by the Talladega win. 
Escaping elimination with late caution
In the Round of 8, Logano's average finish was fourth. But before the Can-Am 500 at Phoenix went into overtime, Logano was slipping through the field and facing elimination. 
"It was just really push as hard as I possibly can," Logano said. "That's where I was. I was trying so hard not to make a mistake.  The intensity level is so high.  Our car, we didn't get faster the last run and other cars did, and we may have actually gotten a little bit slower.  
Kenseth's wreck, which sent the race into a second overtime, opened the door for Logano. He moved underneath Kyle Busch for the lead before the caution and executed his final restart brilliantly. 
"At that point, it's just, you've got to hold them off," Logano said. "There's so much going through your mind on where everybody is at and what the situations are…And it's not a fun position to be in, I can promise you that. 
"I went to the spot and said, 'I've got to take matters into my own hands and not expect somebody to go up there and make a pass.' I can't affect that."
Having the momentum
Logano held off Busch and secured a spot in the Championship 4. Two years after his first final four, Logano feels the team is more experienced to tackle the challenge that lies ahead.
"We've got momentum," Logano said. "There's a lot of excitement. It gives you that feeling, I remember when we got through a couple years ago to Miami. I remember standing out here. I think we finished third or fourth that day, and I wasn't as excited. I was immediately nervous right after the race here.
"This is not that feeling. This is that feeling that, hey, we've got confidence. I know we can do it.  I don't feel like it's a long shot like it was last time."
In the last eight years, Logano, 26, has earned 17 wins on NASCAR's top tour. But his career didn't take off until partnering with Penske in 2013. As much as Logano wants to reach the pinnacle of the sport, his quest is selfless.
"We want to win it for Roger and his 50th anniversary," Logano said. "The IndyCar guys already did it, and it would be really cool if we can do it. The Xfinity car has got a shot. This car has got a shot. 
"We can have an amazing 50th anniversary of Team Penske if we have a good Miami next week. How cool would that be?"