Subscribe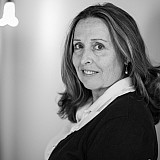 With an assist from his new crew chief Keith Rodden, McMurray delivers Ganassi Racing another marquee win
Concord, N.C. – Asking a driver to be patient can sometimes be an impossible task.
But from the time that Jamie McMurray lined up on the front row for the final 10 lap shoot out in the Sprint All-Star Race until he was finally able to celebrate in Victory Lane, that's what the 37-year-old racer needed to do.
"If he don't jack us on the start," spotter Loren Ranier said of Carl Edwards, who the first driver off of pit road after the final stop, "I think we can beat him through (turns) one and two."
After McMurray collected his thoughts on the way to the green flag, Ranier coached his driver.
"Go, go, it's for a million," he yelled.
He didn't have to remind his driver.
"A million bucks, that's what I kept telling myself," McMurray said.
For three laps, McMurray pulled even with his fellow Missourian Edwards on the outside. With six laps remaining in the race, McMurray had full command as Edwards began to fade.
"It's three or four of the hardest laps I've ever drove in my career," McMurray said.
By the time McMurray reached the finish line in the No. 1 Chevy, he had extended his advantage over second-place Kevin Harvick by 0.696-seconds. Matt Kenseth, Dale Earnhardt Jr. and Edwards rounded out the top five.
"I've never had a really good car in the All-Star race," said McMurray, whose best finish in eight starts was eight. McMurray also led a total of 31 laps – the first time he drove to the point in the event. In the end, McMurray couldn't believe how well his car stuck to the highline around the track despite the debris.
"It was a battle," McMurray told Ranier. "Honest to God I was like 'screw it'. I was like win it or go home and it didn't matter."
McMurray had to be patient again. As ecstatic as he was for winning the race and as desperately as he wanted to share the win with his team, McMurray had to remain in the car until the stage was set for Victory Lane.
Still, the wait was worth it for McMurray, who delivered Chip Ganassi his first All-Star win. While Ganassi has four Indy 500s, it's been McMurray on the NASCAR side that has delivered the big events including the Daytona 500 and Brickyard 400. He earned his first Cup win here in 2002 in just his second start while subbing for Sterling Marlin. His second victory on the 1.5-mile track came eight years later during the first year of his reunion with Ganassi Racing.
And now, a third win with a new crew chief, Keith Rodden, who enjoyed tremendous success at Charlotte Motor Speedway as Kasey Kahne's team engineer. In eight years, Rodden and Kahne combined for four wins and three second-place finishes at Charlotte. Rodden was humble about his history at the track and acknowledged that the cars and surfaces change.
As the champagne flowed, McMurray wouldn't let his crew chief off the hook that easily.
"It's so weird because Keith told me tonight before the race that we had the 5 car setup from last year, so I don't know where he got that answer from just now," he said.
It was clear McMurray is grateful for their partnership and optimistic about the team's future.
"Keith did an unbelievable job," McMurray said. "He was a huge secret in the garage and I'm so glad that I get the opportunity to work with him.
"We've had good cars all year long. We had some bad luck. But this is one of those races that makes up for a lot of bad times."