Get alerts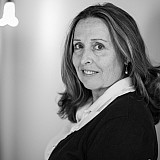 For Parker Kligerman, an opportunity to fill in with Stewart-Haas Racing is worth the wait
For Parker Kligerman, patience paid off.
Kligerman, 24, recently lost his Sprint Cup ride when Swan Racing shut down last month. But rather than jump in just any ride, he waited for the perfect opportunity. ,
It didn't take long for the phone to ring. Earlier this month, his former Penske Racing teammate Kurt Busch asked if Kligerman would be the stand-by driver for the No. 41 Stewart-Haas Racing Chevy at Charlotte Motor Speedway while the former Cup champion prepares for the Indy/Charlotte double.
"Kurt called me about a week and a half ago – maybe two weeks ago -- and it was one of those things where I didn't really know at first why he was calling but had an idea," Kligerman told Motorsport.com. "Then we got into it. He was nice enough to look back to our Penske days when we tested together and did a lot of things at the race track and found that we have a very similar driving style. I can fit in his seat, and in this situation, we want to make it easy for the two of us to switch back and forth."
Kligerman, who has 10 starts in the Sprint Cup Series, will shake down the car on Friday when the track opens for the Sprint All-Star race. As Busch prepares to compete in both the Indianapolis 500 and Coca-Cola 600 on May 25, Kligerman will stand by over the next two weeks "for whatever situation they need" basis.
"It's all play-it-by-ear," Kligerman said. "Hopefully, there won't be any issues with Kurt's travel but there are a lot of logistics involved."
On Monday and Tuesday, Kligerman was at the Stewart-Haas Racing shop to be fitted in Busch's car. The team was able to use Busch's seat and inserts, his belts and his preferred wheel position. The only issue, according to Kligerman, was the placement of the pedals.
"The good part is I could fit in his insert and his wheel position – so none of that has to change," Kligerman said. "That's the big stuff. So hopefully, we can hop in and out between the two drivers and not have an issue."
With their prior relationship, Busch felt Kligerman was the right fit.
"Parker and I were teammates a few years ago when we were together at Penske and his feedback was always really good," Busch said in a release. "Plus, we're built about the same, and that's really important as we don't want to have to adjust seats or pedal positions inside the racecar. I'm confident in Parker's abilities and know that my Haas Automation Chevrolet is in good hands."
Although it's unlikely that SHR will actually need Kligerman's services during either race, for a young racer to have the chance to see how a first class race team operates at NASCAR's top level is a lesson many racers never experience.
"A situation like this is just the situation I turned those rides down for because you have to look at opportunity costs," Kligerman said. "And the opportunity costs is if I had been in one of those cars, I wouldn't have had the opportunity to be in this position with Stewart-Haas Racing for Kurt and align myself with a top-notch organization and have an opportunity to drive a top-notch vehicle at the Sprint Cup level and hopefully show speed and create a relationship with another race team that is at the top of our sport.
"To me, that's a bigger deal than to be out there in a situation where you're just surviving rather than moving forward."
And Kligerman is grateful to Busch for recommending him to the team. While there are not a lot of other potential backups with recent experience in the Generation 6 car, Parker's most successful career Cup run was 18th at Texas Motor Speedway – another intermediate track. Certainly, the exposure Kligerman will gain over the next two weeks could prove invaluable.
"One of the things Kurt said was, 'I know your situation and it wasn't what you wanted but this is the kind of call you want to get'. I agree with him," Kligerman said. "It's an opportunity to align myself with a top-notch organization and it least show people I'm still at this level and let them know that I'm here."
After Kligerman completes his role with SHR, he will concentrate on his day job. At this juncture in his career, he's still young enough to have options in NASCAR'S top three tours. With 51 starts in the Nationwide Series and 50 starts and a win in the Camping World Truck Series, Kligerman would be comfortable competing in either division. The most important element for Kligerman – and with any racer – is to drive a vehicle capable of winning.
"I don't look at it as a step back," Kligerman said. "If you're looking to be in a position to win races, it's absolutely on par with anything that was available in Cup or above. For myself right now, my biggest focus in the NASCAR world – first and foremost this situation right now – but in the truck series with a race-winning truck that if you were running the full season you would be able to challenge for a championship. That excites me the most of anything out there.
"In the Cup Series, it's about being in something quality, in something that can compete. If that's not available, then I'm just not interested. I feel like being in something like the No. 41 car and being aligned with an organization like Stewart-Haas will only help elevate my status within the sport and help put me in a position when certain rides come up at the end of the season that can put me in a position to win."